Tiffany Pearls on Rodeo Drive in Beverly Hills, California
Tiffany pearls...I enjoy visiting Tiffany & Company stores around the world.

Since I enjoy seeing what stores look like, especially really neat stores like Mikimoto in Beverly Hills and Tiffany's in London, I thought you might enjoy seeing what these stores look like too.
I've noticed in my treks through huge, famous cities, that where I find a Mikimoto store, I often find a Tiffany & Co. close.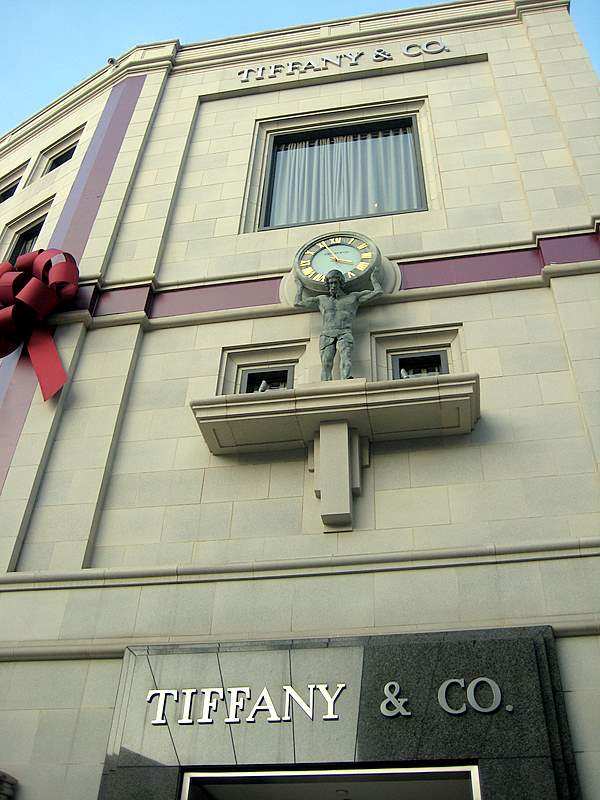 Tiffany & Co in Los Angeles
This was also true in Los Angeles in the fabulous Rodeo Drive shopping district.
Tiffany & Co in LA
As I left the Mikmoto store, I looked up and forward and sure enough, there was the Tiffany & Co store which was all decked out for the Christmas season complete with red bow.....just how did they get it up there and get it to stay?
Tiffany & Co in LA
Since I had taken a super long walk to get to Rodeo Drive...I love walking and nothing beats walking in Beverly Hills...the homes are gorgeous...BUT, walking does take it's toll, especially since I missed a turn and probably went miles out of the way. Well, my feet were really tired from traipsing around Los Angeles. By the time I reached Mikimoto next to the Wilshire hotel, I was ready for a rest.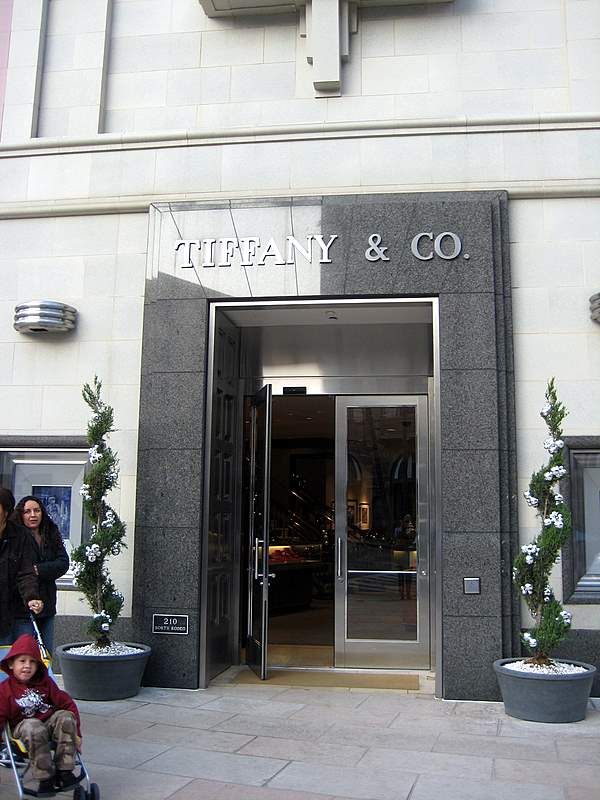 Tiffany & Co Rodeo Drive
So, when the greeters at Tiffany pearls asked me how I was....I honestly told them, "I'm very tired." I didn't expect such a warm response. They both suggested I sit for a cup of coffee "upstairs". I had no idea what they meant by upstairs. Did Tiffany have a restaurant upstairs? Complementary coffee upstairs?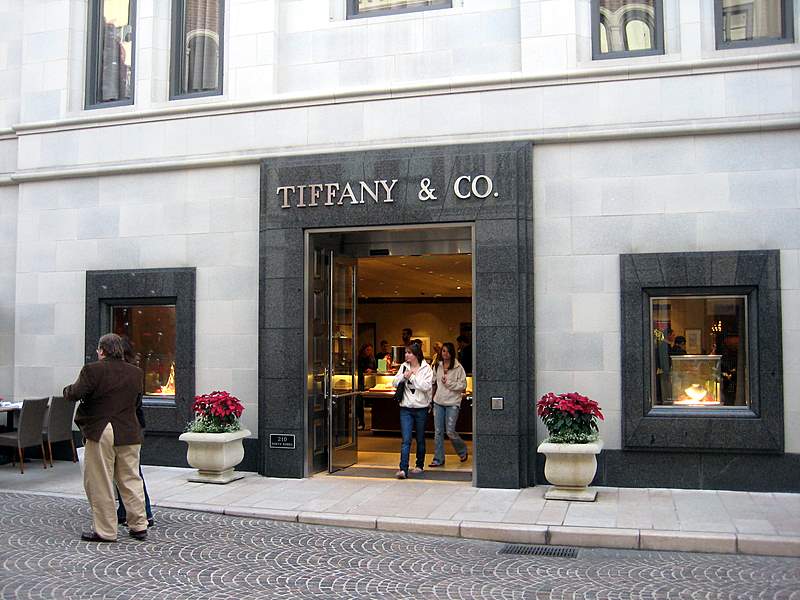 Tiffany & Co Beverly Hills Top Entrance
They tried their best to explain, but only after "going upstairs" to see for myself, after looking at Tiffany pearls, did I understand that there was an entrance/exit on the top floor to another street level where there were several coffee shops, etc.
Ahh...now I understood their suggestion. There also was a lovely bathroom upstairs at Tiffanys which I greatly appreciated.
Another nice thing happened to me while looking at Tiffany pearls in Beverly Hills. I met a very kind and warm sales lady, Nora Primo. Kind salespeople are so important to a company. I sometimes wonder if they realize what an impact they have in making an impression for the store's image. Nora was super and of course, the fact that she complimented me on my very long, not-following-the-current-trend-natural hairstyle, helped too.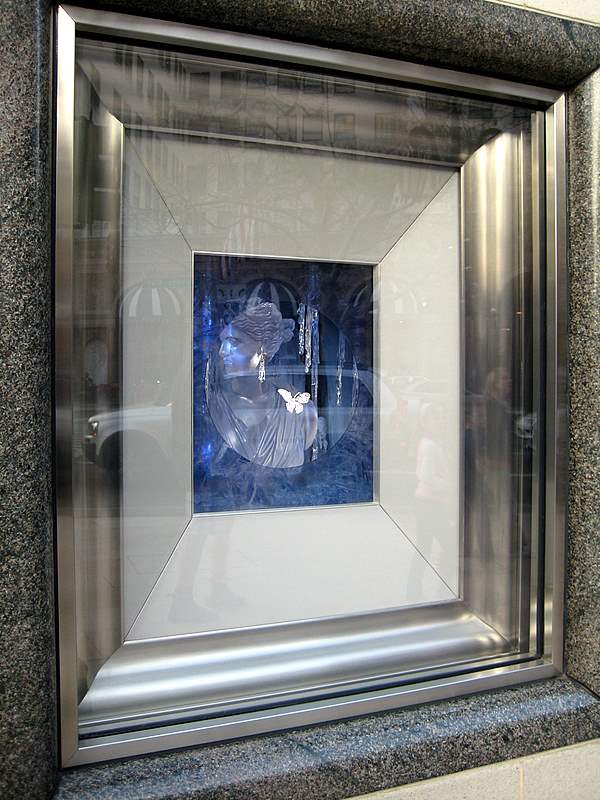 I wear my hair long and pulled over to one side (I've just always felt more my true self in long hair) and don't color it in anyway, which leaves it in a range of colors from very white to brown.
I really appreciated her compliment. Maybe more so because the women closest to me in my life (my mother and daughters) often make strong suggestions for changes, like cutting or coloring. So, you can see I'm in seventh heaven if I get a compliment.
If I ever have physical stores for KariPearls I'm going to put extra emphasis on hiring very kind salespeople.
I love the standard Tiffany clock with is seen on so many other Tiffany stores around the world.

Enjoy my other visits to see Tiffany pearls around the world.
Go to KariPearls Home page.