World's Most Expensive Pearl Necklace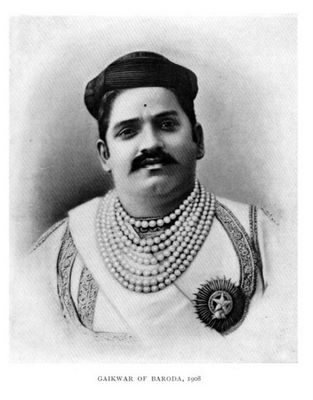 World's Most Expensive Pearl Necklace
World's Most Expensive Pearl Necklace


Alain Boucheron wrote in his biography of the house of Boucheron, The Master Jewelers: "The flamboyant Maharajah... arrived at Boucheron's in 1927 accompanied by a retinue of 40 servants all wearing pink turbans, his 20 favourite dancing girls and, most important of all, six caskets filled with 7,571 diamonds, 1,432 emeralds, sapphires, rubies and
pearls of incomparable beauty." In Baroda, the maharaja commissioned a seven-strand necklace consisting of 330 pearls, two strings of 68 pearls of which was auctioned in 2012 for $7.1 million, making each pearl equivalent to Rs 58 lakh, placing a total value on the seven string necklace at Rs 165 crore — the world's most expensive pearl necklace.
Similarly, a diamond necklace commissioned for the royal family and modelled for Maharani Sita Devi consisted of the exceptional Brazilian Star of the South diamond purchased for £80,000 and the English Dresden for £40,000.
As for the Lalique tables, the Dresden collectibles, the Cartier, Boucheron and Van Cleef and Arpels jewels in the personal toshakhanas of others, the pricelessness of their miniature art collections and the historicity of their heirlooms, they constitute an Aladdin's cave of incalculable riches.
Can they sell it? The might of the Indian government had stopped the sale of the Nizam's collection of jewels, claiming it a national treasure, but if the
pearl that fetched $5.5 million at an auction in 2009
is any indication, the princely families are inheritors of a fabulous fortune. The business of tourism that keeps them in clover is, then, merely a silver lining that legitimises their lifestyle and gives them a running income. And then some.
Read entire article containing information about World's Most Expensive Pearl Necklace here.