Mikimoto Ginza 2 Tokyo
Mikimoto Ginza 2 -- what a building! I snatched at the opportunity to see it this time in Tokyo.
Using World Perk airmiles with Northwest allows one stop-over, so I gladly took it in Tokyo.
I knew what I foolishly missed last time and made the effort this time.
My husband, Mark, was with me this time making it more fun and easier having someone to roll my heavy bag around for me.
He gets a gold metal for patience.
When I have a new camera in my hand....well, let's just say, I'm pretty slow.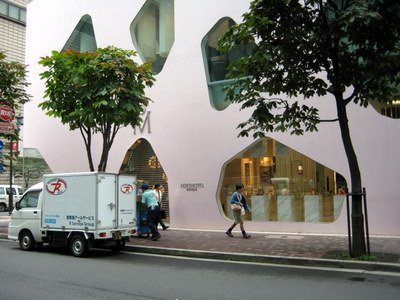 It's designed by the famed architect Toyo Ito....and is unique in the full sense of the word. Nothing is quite like it....from its soft pink color to the asymmetrical windows and doorways....it stands alone.
On a recent stopover in Tokyo, I took the time to see the Mikimoto International building in Ginza. Somehow I missed this two years ago. How is that possible? I should have known that if the Mikimoto company were putting up a new building that it would be pretty snazzy.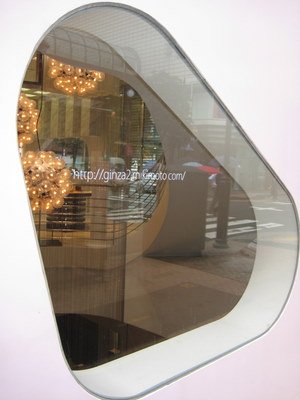 Mikimoto Ginza 2
During my visit to the former Mikimoto International store they told me the new place was almost ready and just down the street....silly me, not to take the time to see it....but then I didn't know it would be so marvelously "out of the box" either.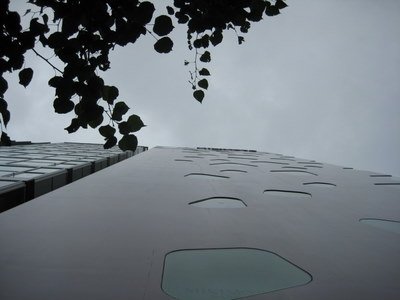 If the place looks pink, no, it isn't an error on your computer monitor. It is pink, a very soft pale pink. That and the amorphously shaped windows and doorways set this building worlds apart from traditional architecture. Yes, the exterior walls are straight and vertical as opposed to a Frank Gehring design.
Mikimoto Ginza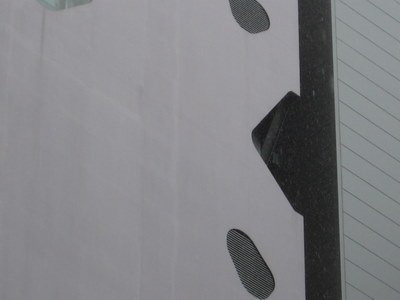 This crazy, fun building is well worth seeing, although I had to hustle and couldn't wait for the 11:00 AM opening time....airplanes don't wait, so maybe next time I can see the inside which was designed by Ichiro Nishiwaki.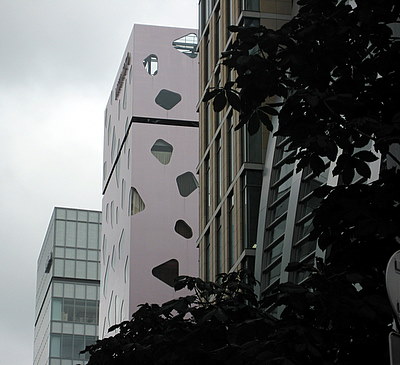 See a great nightime photo on this offical page.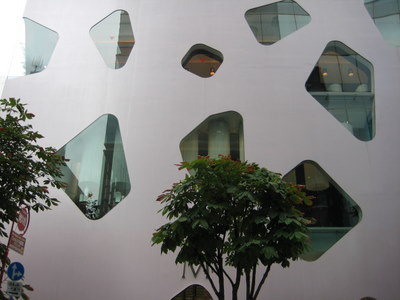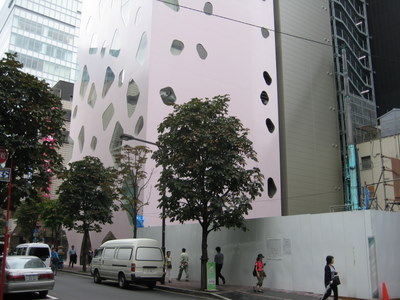 Mikimoto Ginza 2
A funny thing happen to my husband and I during the morning Tokyo subway crush as we were on our way to see Mikimoto International. By the way, if you're shaky on your feet or get queezy in cramped places, please avoid the morning Tokyo subway crush.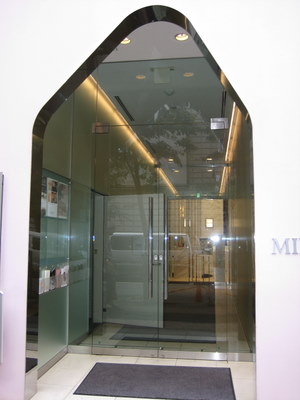 Outwardly polite Japanese turn into "squeezers" and "pushers" as one more, yes, just one more, and then one more and one more and still one more frantic person literally squeezes him or herself into the subway car. Yes, it's pretty squeezy, with no need to even hold on, because everyone is held up by each other like sardines in a vertical can.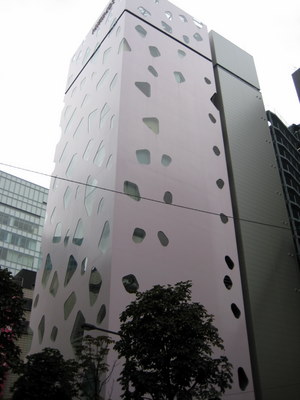 It was during this crush that a young downtown worker was smashed into us face first....the only thing to do was say, "Hi!" So I made small talk asking her what job she had. She worked for a drilling company, whatever that meant, I wondered.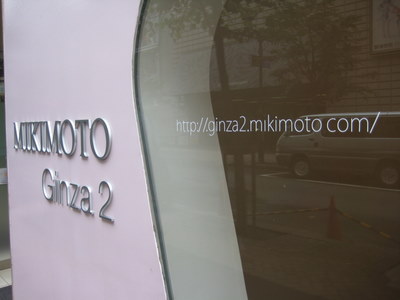 Mikimoto Ginza 2
I told her we were going to see the Mikimoto International building.
"Oh," she exclaimed. "I work for Mikimoto!"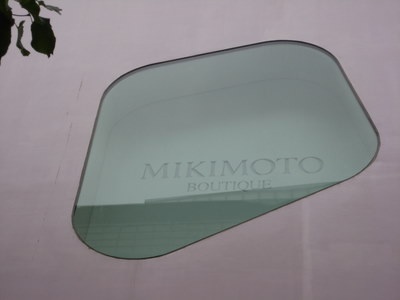 Mikimoto Ginza 2
Now what are the chances of that? Her drilling job was drilling holes in Mikimoto pearls. She only had a few seconds, but quickly told us how to find the building and gave us her email address. She was pretty surprised too, running into someone like us.
She exited, yelling over her shoulder, "Write me!" I tried.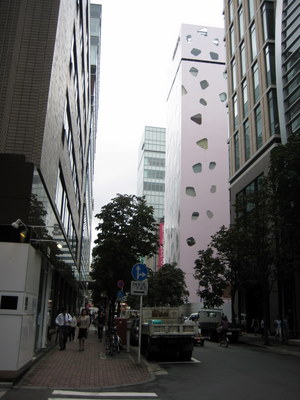 Enjoy the photos and video. (We have a new Canon Powershot 1000 which our son, Andrew, picked out for us....so I got a little carried away.) I'm sort of a detail nut, so one photo would never do.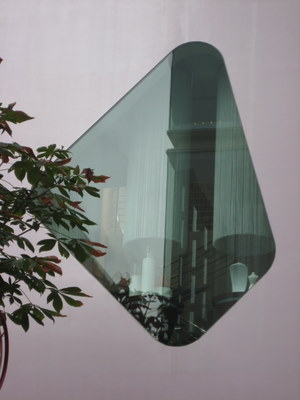 After leaving Mikimoto International Boutique we hustled over to the main Mikimoto Ginza store which was closed for the day and the window washers were just finishing up.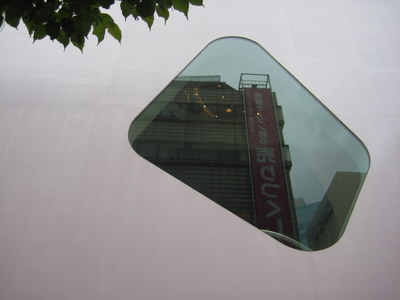 I still can't believe that I missed the Mikimoto Ginza 2 building time before last that I was in Tokyo....but I did. It wasn't occupied at the time, but they were ready to move in.
I did see the current Mikimoto Boutique however, but I should have taken the advice of the employees and see this new snazzy building just down the street.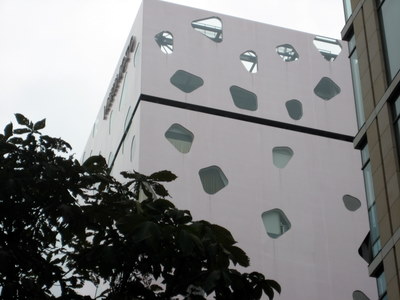 When I got home, I happened to see a photo of it and WOW....this is no ordinary building, but then Mikimoto isn't an ordinary company either.
See the Main Mikimoto store in Ginza after Mikimoto Ginza 2.
Go to my main travel page....see what other neat places I've seen.