Sioux Indian Uprising of 1862

The Sioux Indian war of 1862 took place in the countryside near Wood Lake, Minnesota.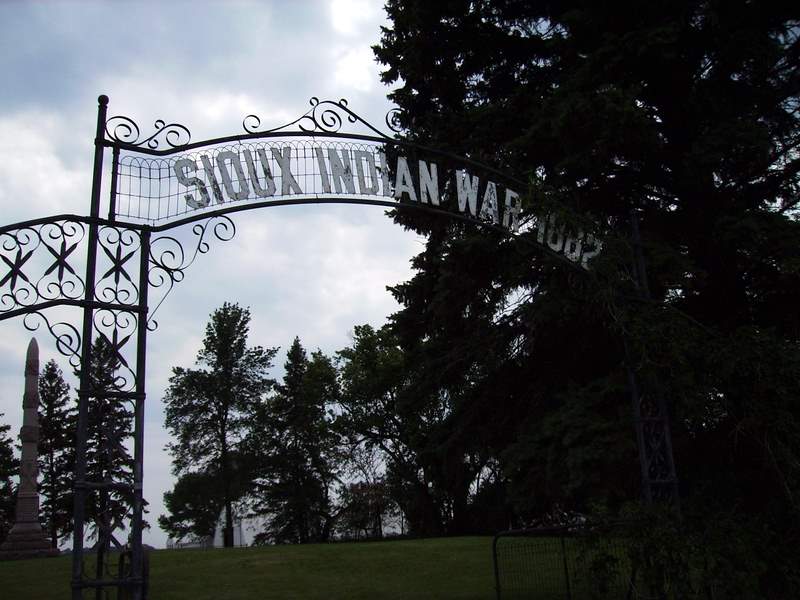 Sioux Indian War 1862 (photo by Kari)
This monument is on my cousin's farm down the road from Rock Valle Church in Yellow Medicine county. The battle was fought right there and on neighboring farms, such as the Odden farm across the road from this memorial.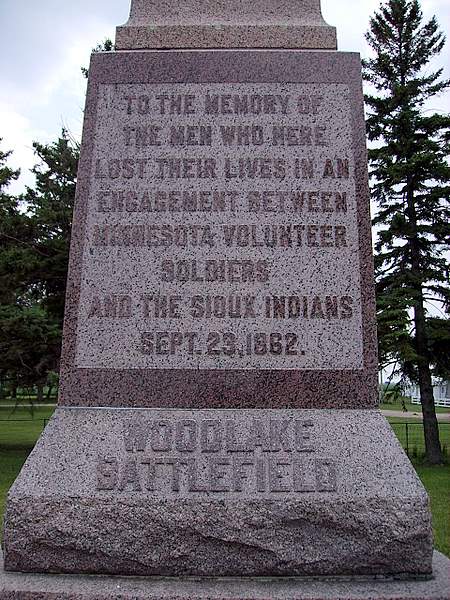 Wood Lake Battle Monument (photo by Kari)
Muriel Odden, now Muriel Coulter, and her husband, John, are working with my brother, Mike Ose, and other historians in the area to make a lasting memorial of this difficult time in history for the United States and for the native American Indians.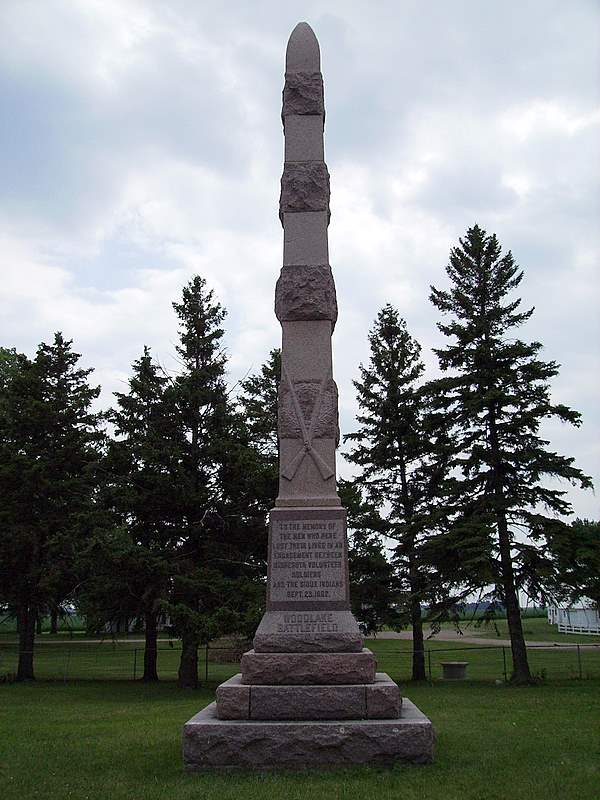 Sioux Uprising Wood Lake Battle Monument (photo by Kari)
One of my favorite teachers in Echo high school was Mrs. Blue, the Indian Chief's wife from Granite Falls. She somehow convinced me to partake in her famous one act plays....how did she ever convince me I could act?? We had a grand time touring and competing with local schools. I remember we always had thought-provoking conversations on those trips...that is probably the main reason I enjoyed it all so much. This special lady made a lasting impression on me.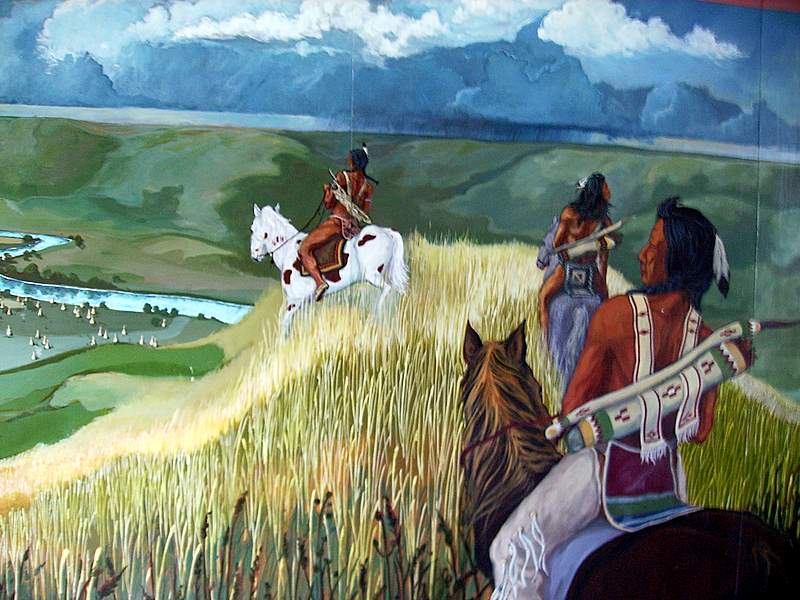 Minnesota Sioux Indians (photo by Kari)
This marvelous mural is at the Upper Sioux Agency museum on the Minnesota River on highway 67 going toward Granite Falls.
This area is rich in history and I hope you get a chance to visit and learn about the varied past and present culture.
My parents, Mr. & Mrs. Clarence Ose, have a family farm near this area. It has always been a thrill to find tomahawks and arrowheads in the fields, although, I personally, after spending hours looking haven't found any myself. After one search, my dad took pity and gave me one of the family treasures. See my
prized tomahawk here.
You will also see on that page a 2,000 year old pearl American Indian necklace found in Wapallo, Iowa.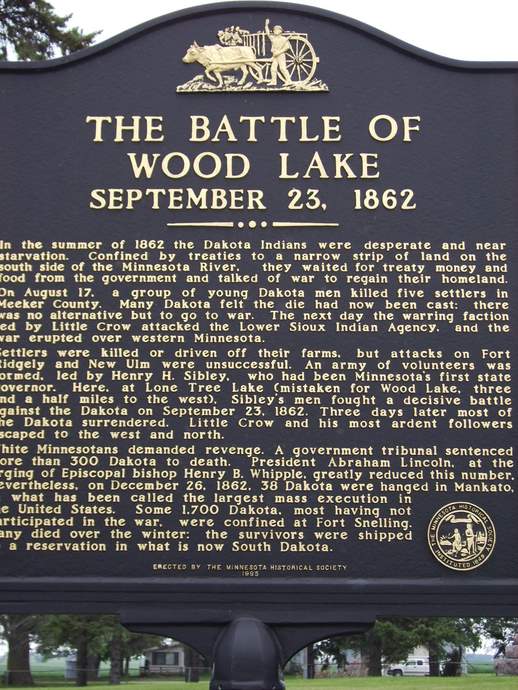 Battle of Wood Lake (photo by Kari)
Unfortunate things happened during this difficult time and it is my hope that a deep healing can take place between the native American Indians and the 3rd and 4th generations of the original immigrant settlers. All Americans are deserving of honor and memorial. Healing, understanding and forgiveness are my hope.
The conflict was to continue for many more years in the neighboring state of South Dakota.
I have had the honor of posting photos of several gorgeous American Indian beading items on my pearl website. It was also an interesting fact that this family was originally living in this area of Minnesota and forced to leave after this conflict in 1862.
You'll love these
intricate works of Native American artwork
.
Enjoy my world travels after these Sioux Indian photos.