Cappadocia Cave Hotel
Ever wanted to stay in a cave?
It's possible in Turkey.
See photos of a Cappadocia cave hotel.
Late sleepers can take advantage of the "no windowed" room which is very dark in the morning.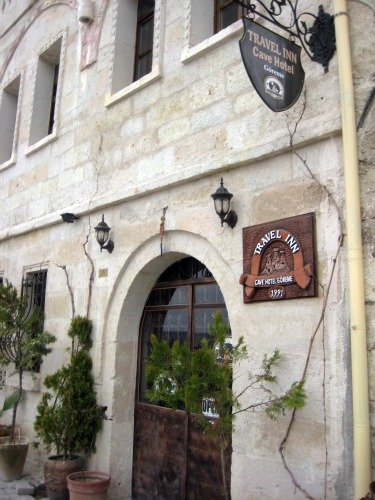 Cappadocia Hotel
Do you ever "kick yourself" for not booking a room ahead of time when trying to stay in a high tourist area like Goreme, Turkey? Well, take heart, there sometimes are advantages to not booking a room ahead.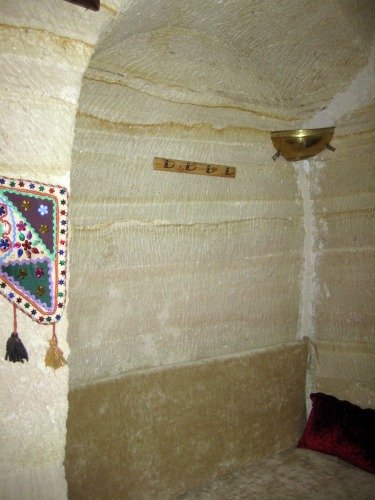 Cappadocia Cave Hotel
John and I thought it would be fun to stay in a cave hotel and first tired the Flintstone cave hotel, which was already booked full. They suggested we try the Travel Inn Cave Hotel.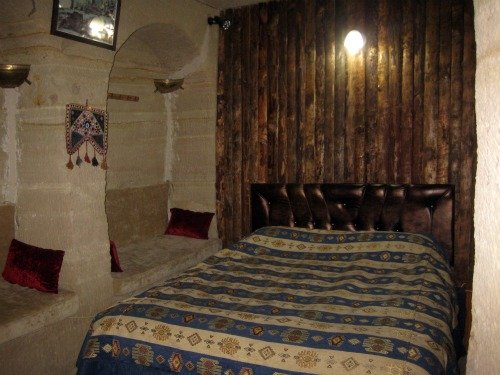 Cappadocia Cave Hotel
We were in luck, for even though it was late in the day they had one room left, their biggest one that by the photos on their brochure was one time the restaurant and bar area.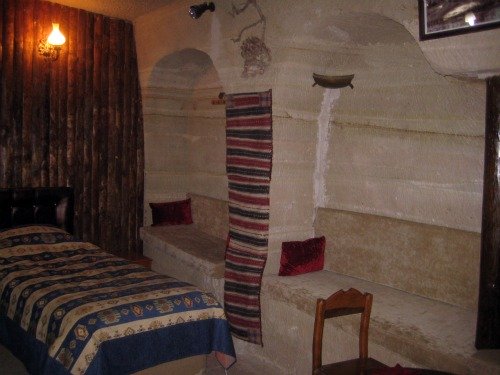 Cappadocia Hotel
It could comfortably sleep five and several more if they were willing to sleep on narrow padded seating around the edges. They gave us this room for the cost of a two person room.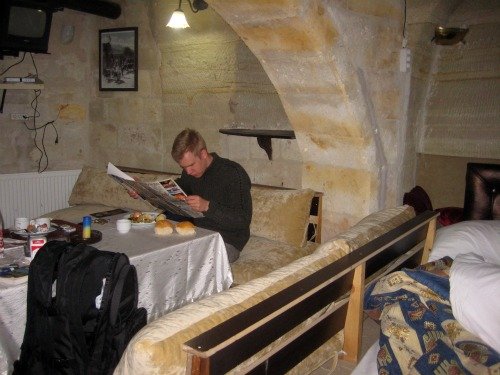 Cappadocia Hotel
So, by being lazy non-planners we were blessed with a monster size cave room for the night.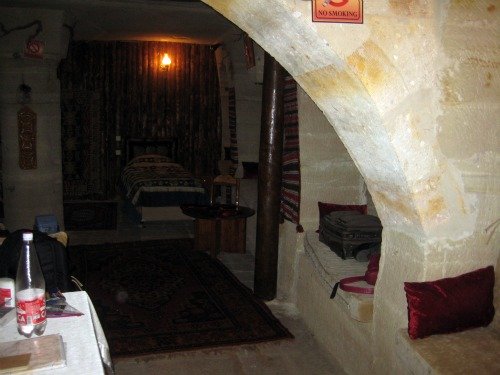 Cappadocia Hotel
Most of this room had been carved out of the mountain side. Look closely and you can see the carving marks in the walls. There were no windows and it the morning it was unbelievably dark.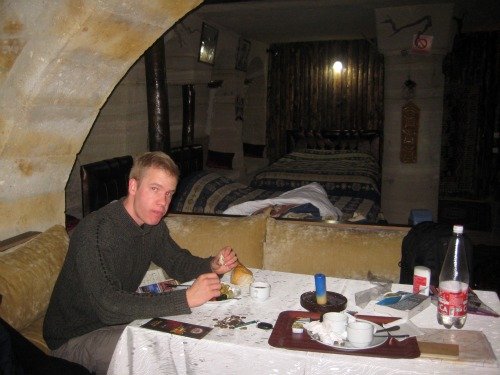 Cappadocia Hotel
We left the heater untouched so it was also a little chilly in here, but plenty of blankets kept us warm.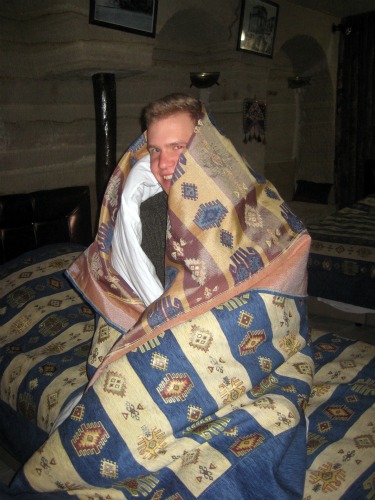 Cappadocia Hotel
Yes, it can equipped with a shower and bathroom.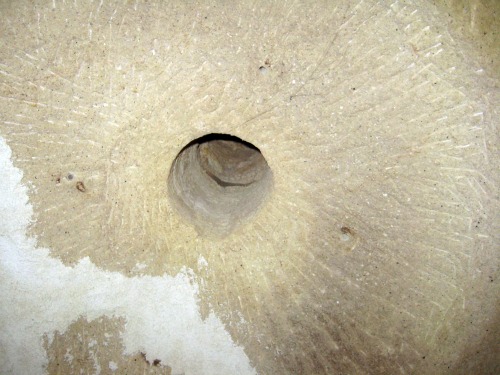 Cappadocia Cave Hotel
Breakfast was served on an upper floor that was open to the weather and as it was April the cold brisk breezes enticed us to bring our breakfast down to our room.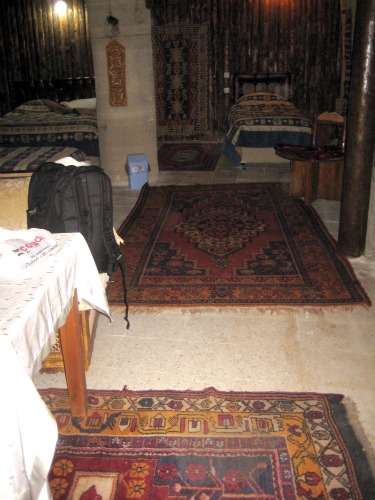 Cappadocia Cave Hotel
This castle like place did not exactly evoke envy for the thousands of people who once lived in underground and above ground caves in Cappadocia, Turkey. Instead it made me marvel that they could do it at all.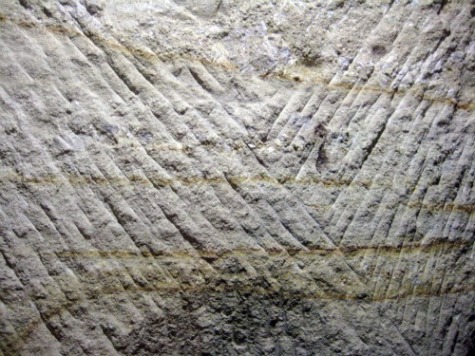 Cappadocia Cave Hotel
I asked John if he ever worried about the folks millinia ago who had to endure the hardships of cave living. He said it wasn't his practice to worry about such folk.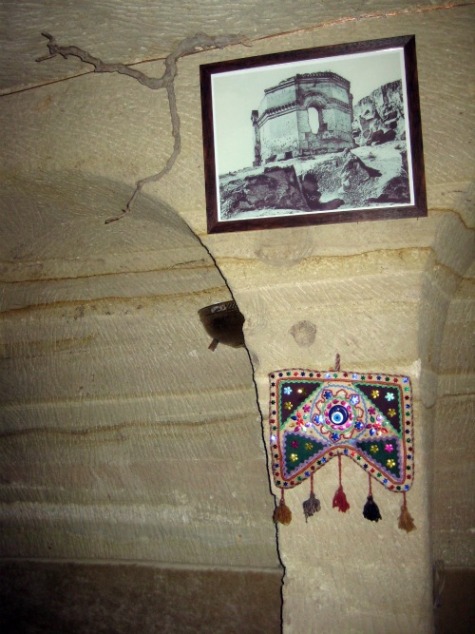 Cappadocia Hotel
I tried hard not to worry about them, even though they have been long gone and were probably blessed to have a home at all.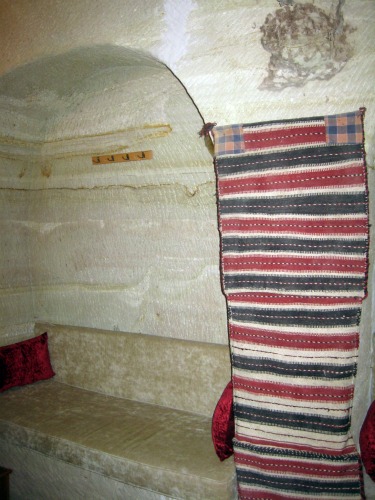 Cappadocia Hotel
As I curled up in the big double bed doubling the covers on me way before my normal bedtime (My hike through
Ihlara Valley
had all but "done me in".) I was grateful that I had a bed and adequate covers and wasn't living thousands of years earlier.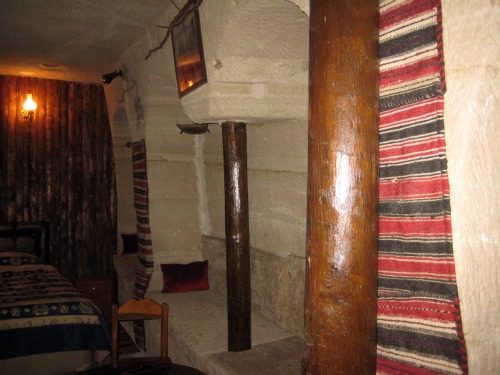 Cappadocia Hotel
Come prepared to spend about one hundred euros on a Cappadocian Hot air balloon ride when you visit Cappadocia. More hot air balloons go up here than in any other part of the world. There is also a shortage of hot air balloon pilots. John thought he might consider that occupation in future years.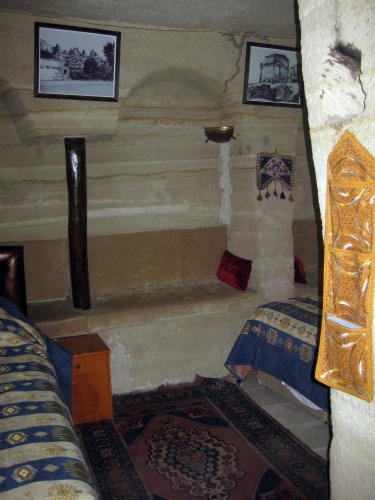 Cappadocia Hotel
I assume that the holes carved in the ceiling have something to do with fresh air flow.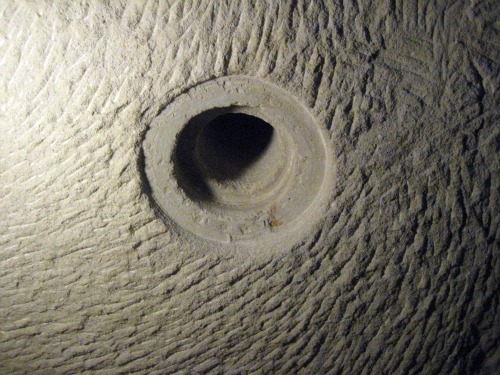 Cappadocia Hotel
Handwoven Anatolian carpets, photos of antique days in the region, camel bags and local artifacts decorated the walls and floors.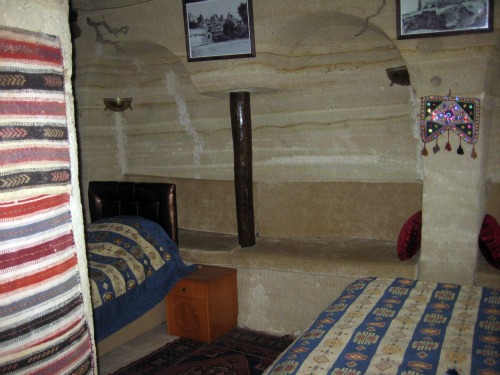 Cappadocia Hotel
Ankara was beckoning us onward so we pulled ourselves away from our cozy cave hotel in Cappadocia and headed north away from this fascinating region which begged us to stay and explore more.
More Cappadocia caves
More Cappadocia cave churches
Top of page for Cappadocia Tours.
Main Turkey page.
Kari's main page.
Cappadocia Archeology after Cappadocia Cave Hotel