Cappadocia Tours
Mind boggling history awaits you on Cappadocia tours whether you are an "on your own" traveler or choose a tour guide, Cappadocia is not to be missed!
Even if your time in Turkey is very limited we suggest you head on over to Cappadocia. This fascinating region in central South Anatolia spills over with ancient history.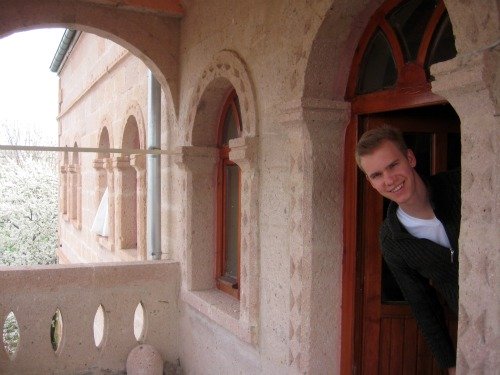 John in Selime Hotel
Here's John in our friendly hotel in Selime near Ihlara Valley. Although this hotel is not old, it has been constructed to replicate the ancient local culture. We had our own private balcony.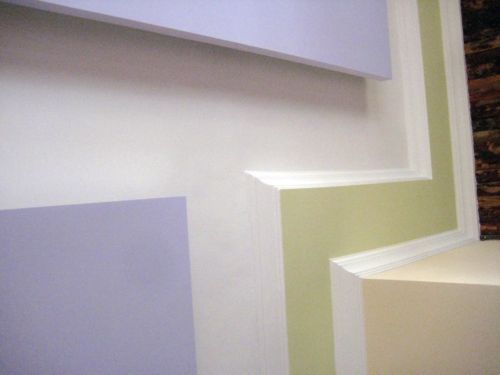 Selime Hotel Ceiling
The room interior has this cool pastel ceiling. I felt at home here because of the blue hand made Cappadocian carpets so much like the ones I use in my own home which I purchased on a previous trip.
If you are brave you can venture into a
local (maybe even stone) village
and inquire for carpets.
We bought ours as we sat next to the loom in the small house. They owners were thrilled as we paid more than they would have received from local buyers.
The dining/social area in the hotel did not disappoint with its wide cushioned Turkish setting area done up in bright Cappadocian woven cloths.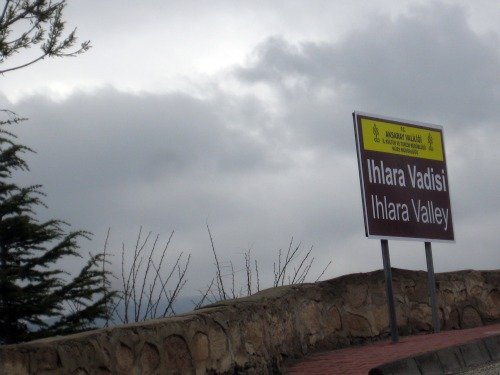 Ihlara Valley
Ihlara Valley, often overlooked by tourists, is not for the faint of heart or weak of legs. It's quite a hike and my knees protested badly an hour after it was finished. Plan about six hours if you want to see most of the cave churches on this 17 kilometer hike.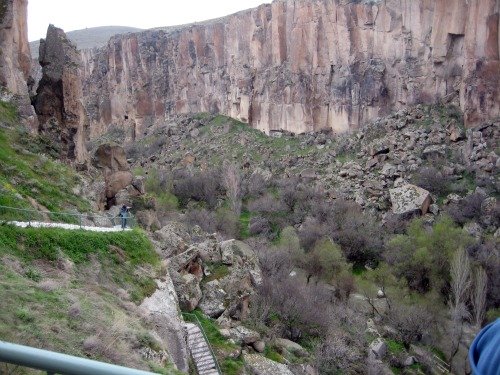 Steps into Ihlara Valley
After descending several hundreds of steps, 150 meters below to the valley floor, you can explore nine marked and painted cave churches in this monastic valley which appears as if a giant earthquake visited and opened up a vast gorge. A rushing stream guides you along your way.
Cappadocia Tours
Agacalti Kilise or "Church under the Tree" is cross-shaped with a central dome. The church originally had three levels, but two of them have collapsed, as has the entrance hall.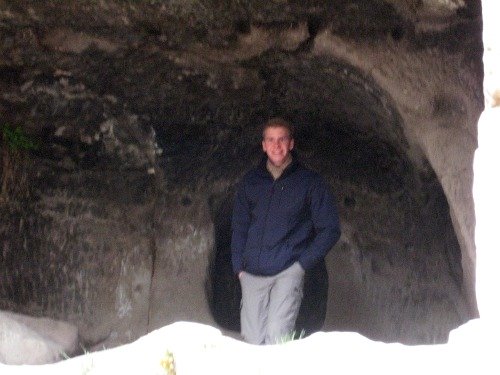 John in Ihlara Valley church
John in the "Church under a Tree", the first church we explored in Ihlara Valley.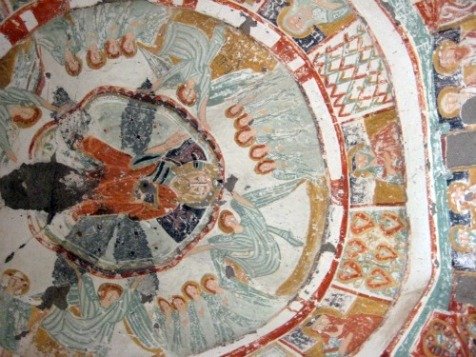 Ascension in Central Dome
The most impressive of the frescoes inside depict the Magi presenting gifts at the Nativity, Daniel with the lions (opposite the entrance in the west arm) and, in the central dome, the Ascension.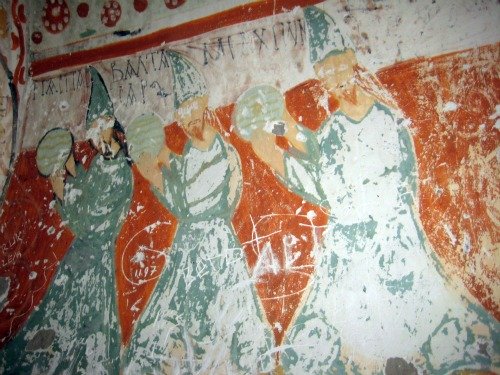 Tamborine Worship Leaders - Cappadocia Tours
The colors are red, blue and grey, and the pictures, naive in their execution, suggest influence from Sassanid Iran, particularly in the frieze of winged griffins.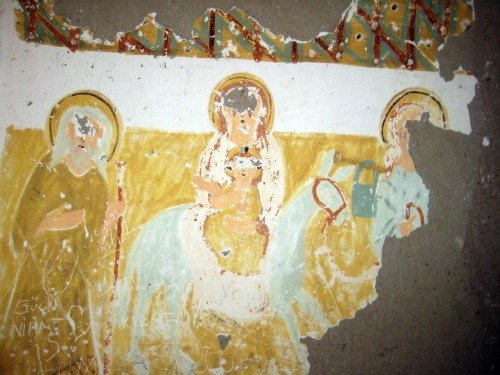 Painting of Holy Family - Cappadocia Tours
>Unfortunately, in recent years these frescoes have suffered serious damage.
(
Details of church thanks to Rough Guides.
)
More Cappadocia caves
More Cappadocia cave churches
Top of page for Cappadocia Tours.
Cappadocia Cave Hotel
Main Turkey page.
Kari's main page.
Cappadocia Archeology