Vasco da Gama in Lisbon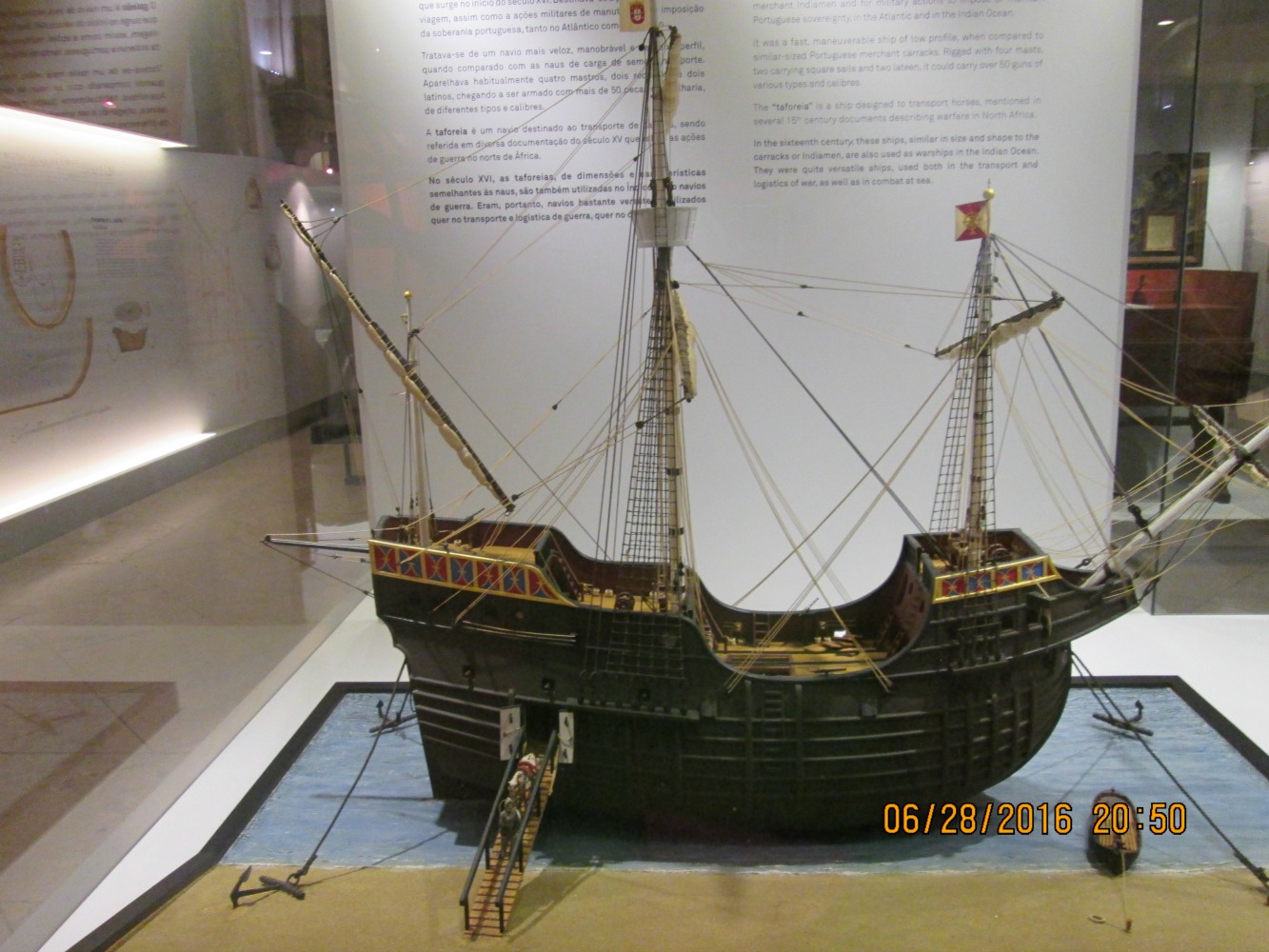 Model Ship in Vasco da Gama Museum in Jerónimo's Monastery
Vasco da Gama Family Crest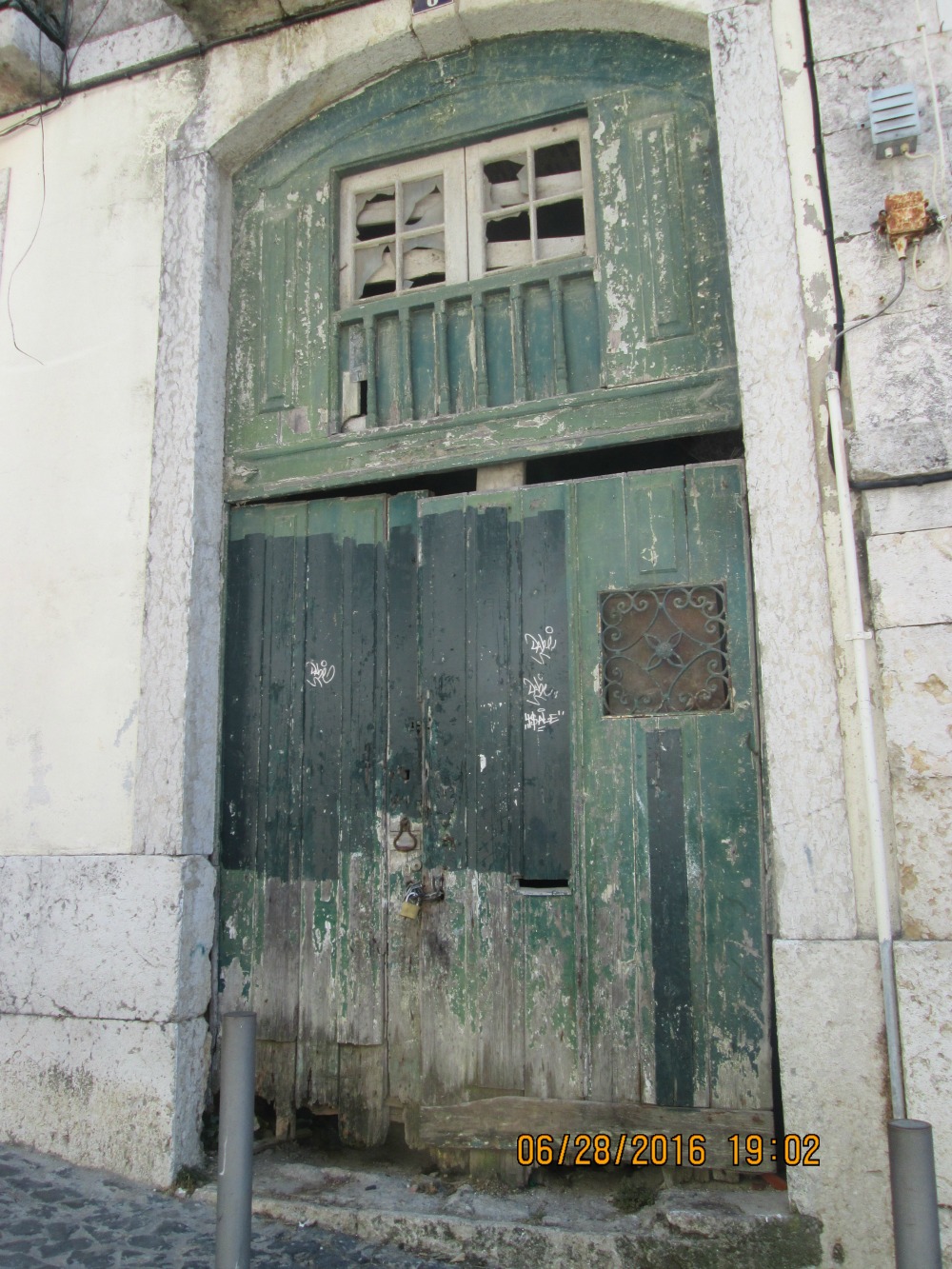 Lovely Weathered Door in Lisbon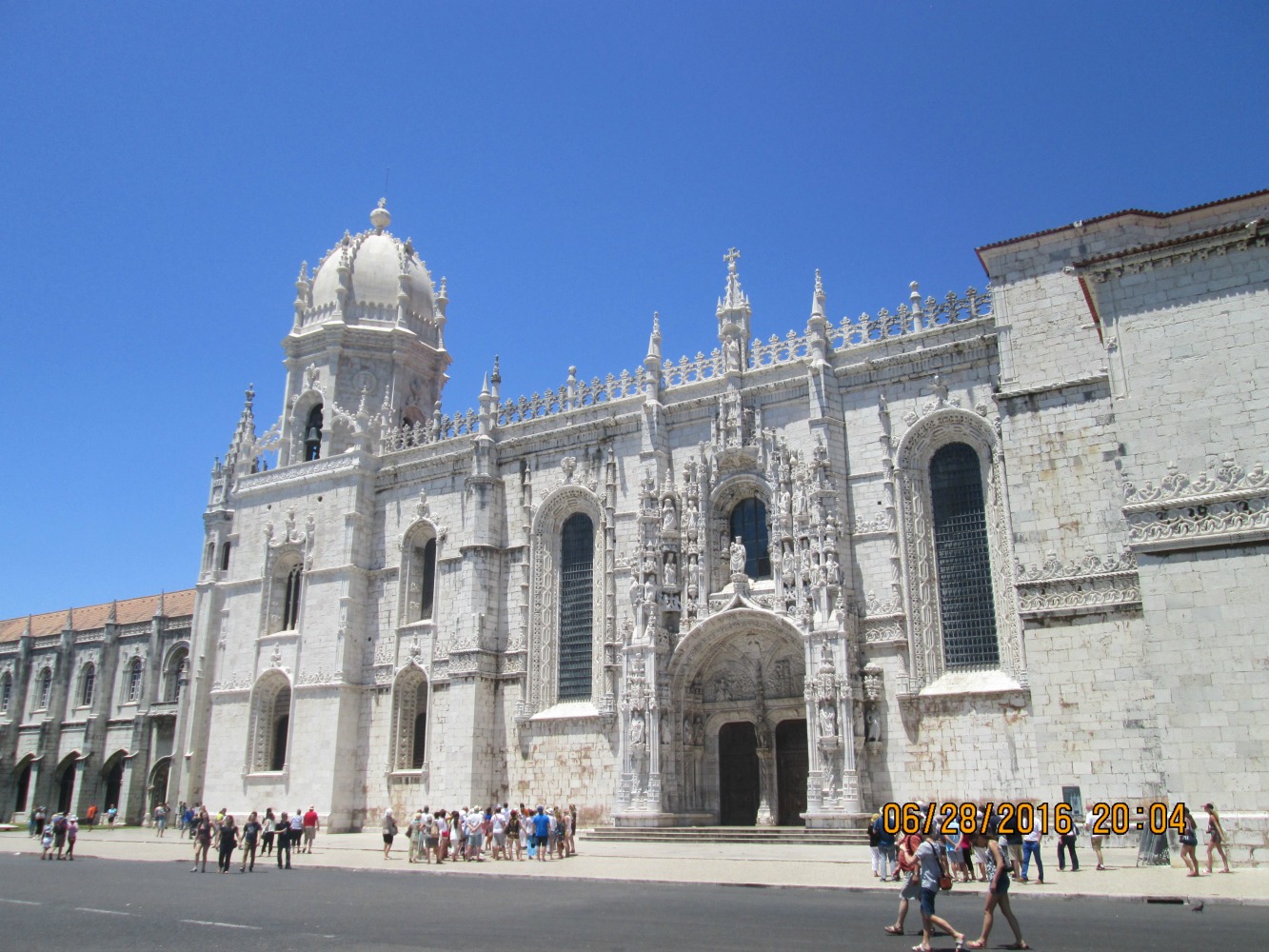 Jerónimo's Monastery
Jerónimo's Monastery
Vasco da Gama's Tomb
Vasco da Gama died in Cochin, India, where he was initially buried. His bones were moved to
Vidigueira
, his current and official home in Portugal. The city of Vidigueira was persuaded to "give up the bones" of Vasco da Gama to the city of Lisbon, where they now lie in this sarcophagus in Jerónimo's Monastery. In exchange for "giving up the bones" of Vasco da Gama, Vidigueria was given a school which is now a lovely museum. "Give up the bones" is still a common phrase used by folks in Vidigueira.
Fitting sailing ship decoration on Vasco da Gama's tomb
Effigy of Vasco da Gama on his tomb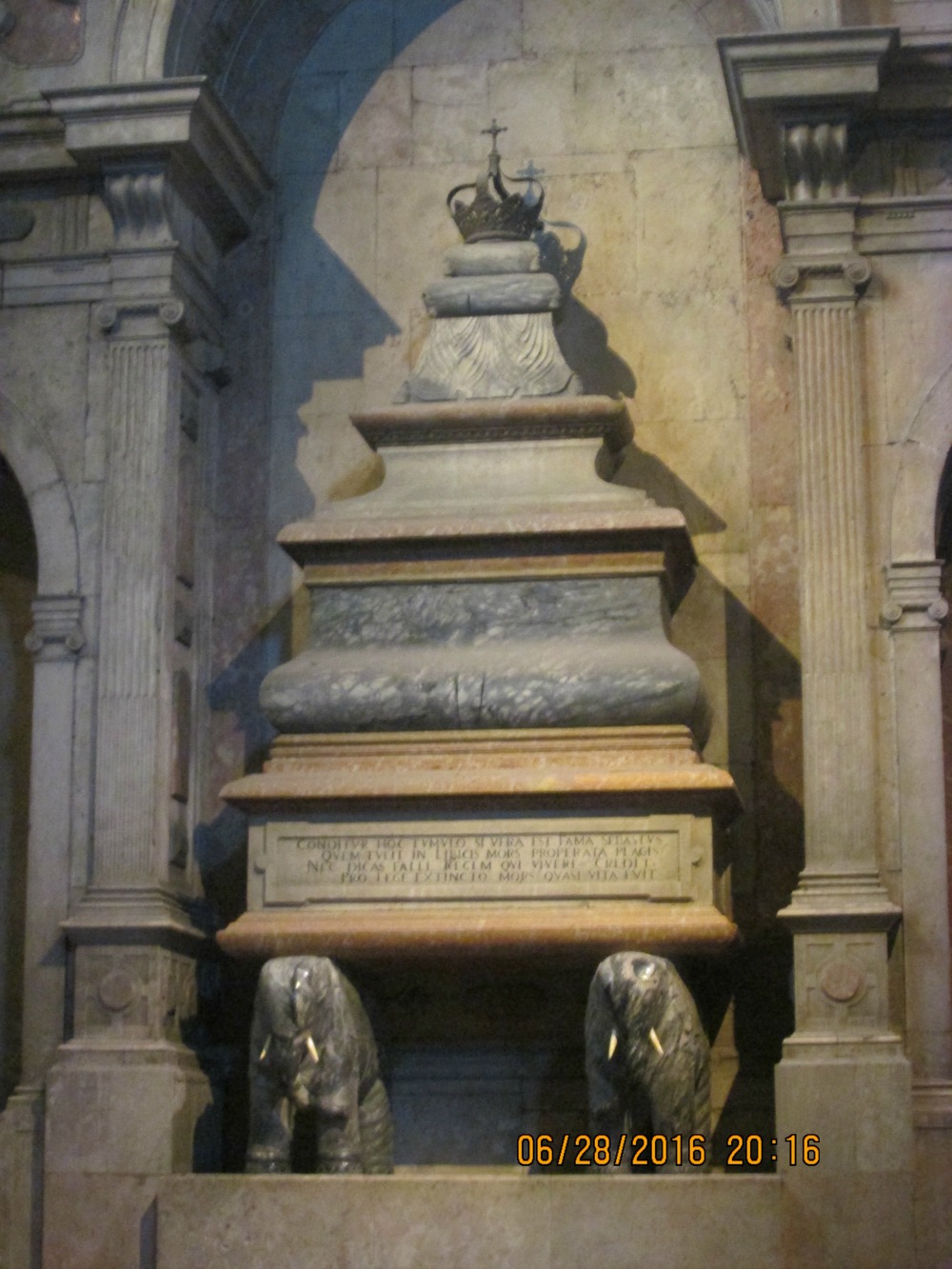 Some sort of shrine in Jerónimo's Monastery.
Note the elephants holding it up as reference to the newly found relationship with India because of Vasco da Gama's discovered route.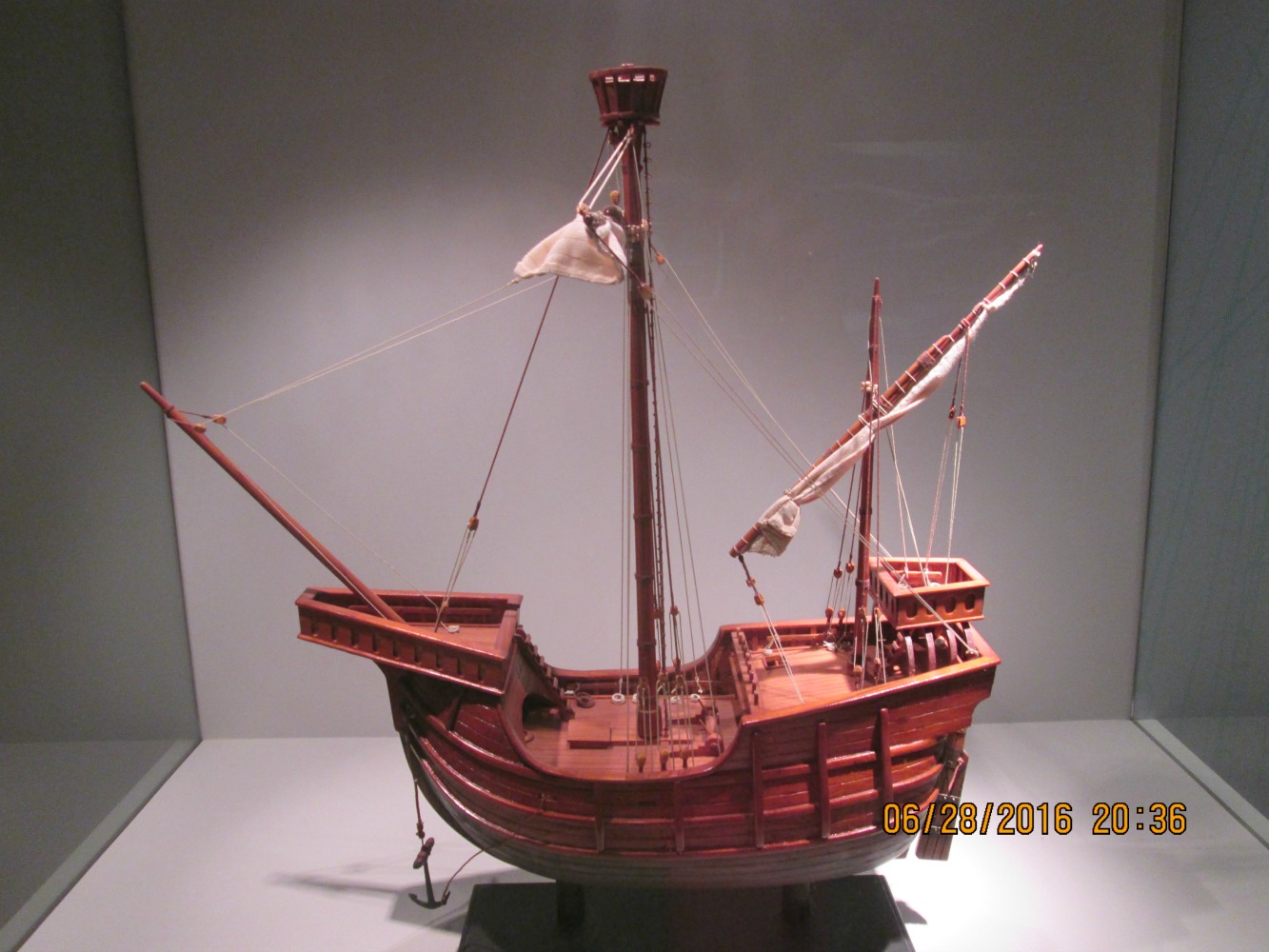 Model Sailing Ship relating to Vasco da Gama's world voyages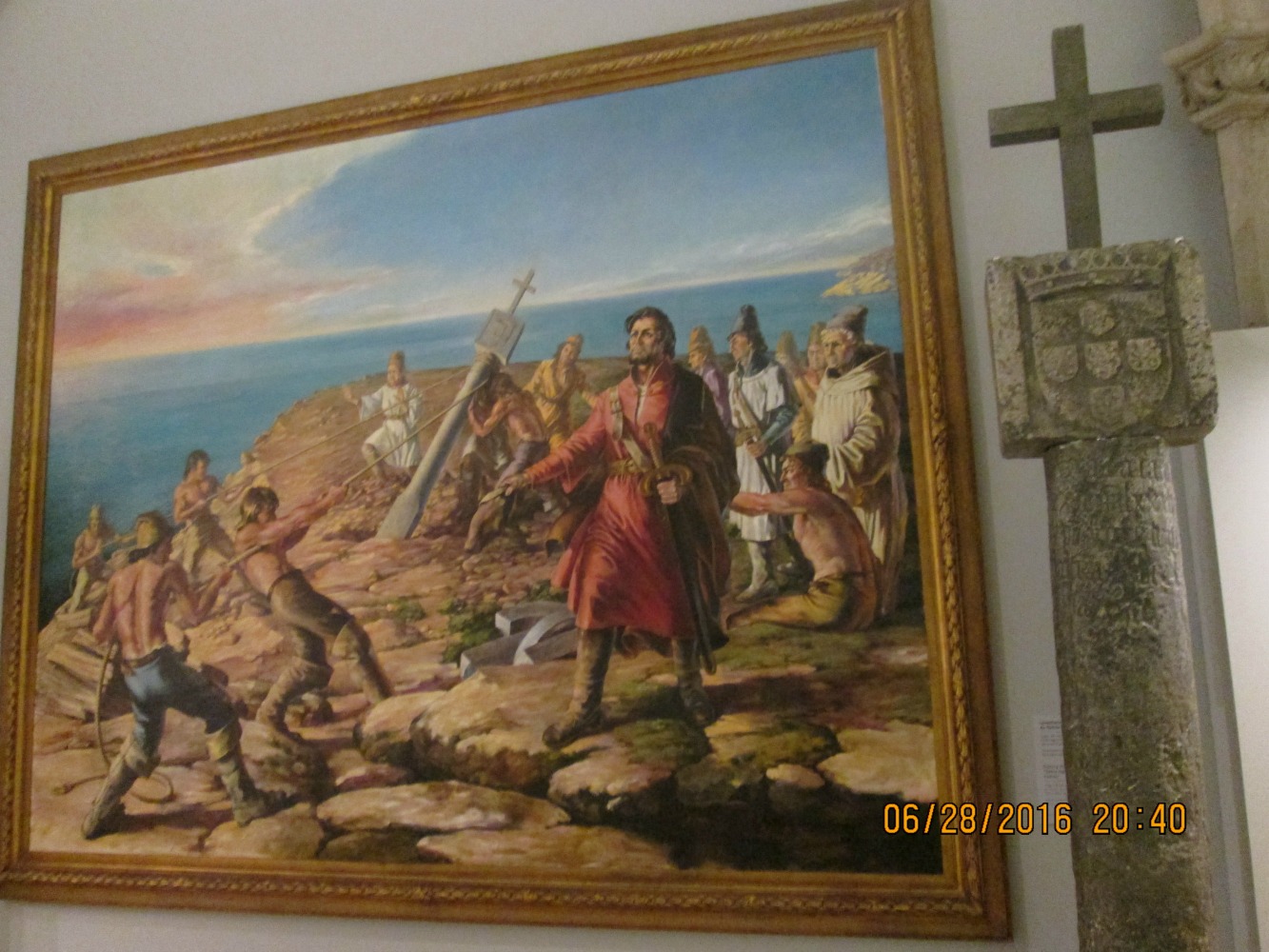 Depiction of Vasco da Gama erecting one of his many pillars during his voyage.
Pillars or replicas of originals can be seen in Cape of Good Hope in South Africa, Malindi Beach in Kenya, a monument at Kappad in honor of his landing near Calicut in India.
It is believed that this statue accompanied him on his voyages.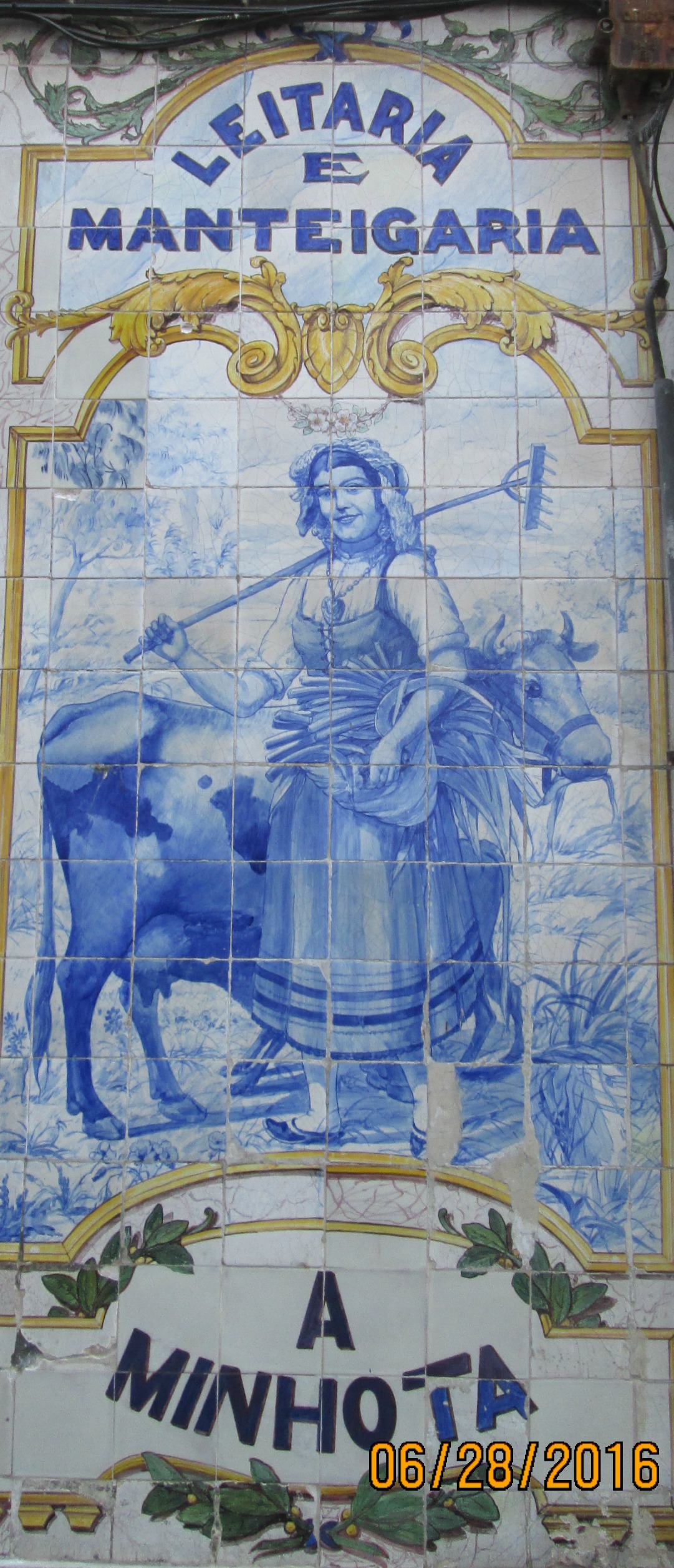 Lovely tile advertising in Lisbon.
It interested me because fo the similarity of Minhota to Minnesota.
More of a self portrait than anything. Ad for a local cherry drink.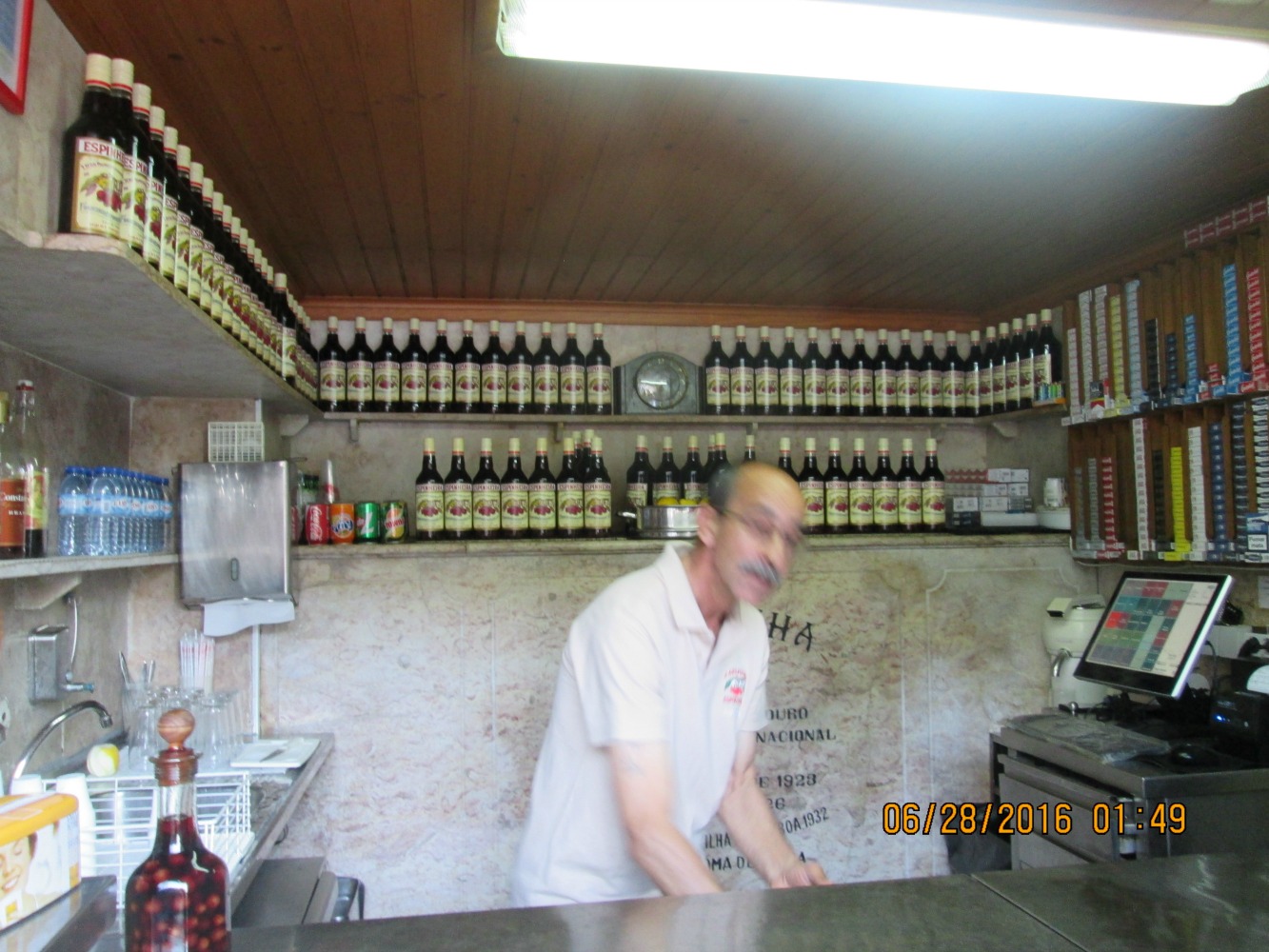 Brisk business owner of above local cherry drink.
We were impressed by the endlessly long que buying from this man. We had to see what was so desirable!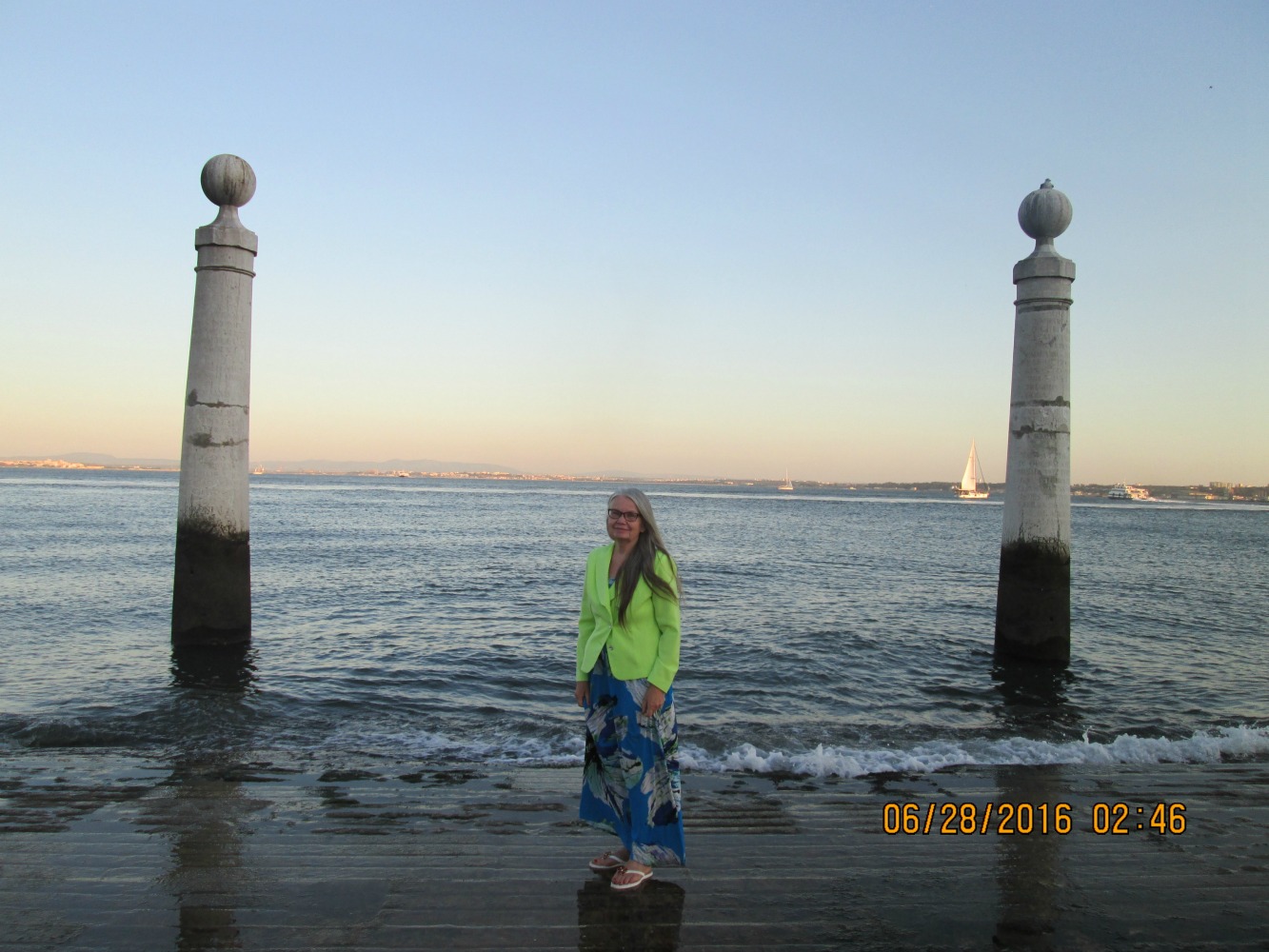 Apparently where Vasco da Gama set out from Lisbon port before stopping for an official blessing down the beach in Belem from the monks in Jerónimo's Monastery.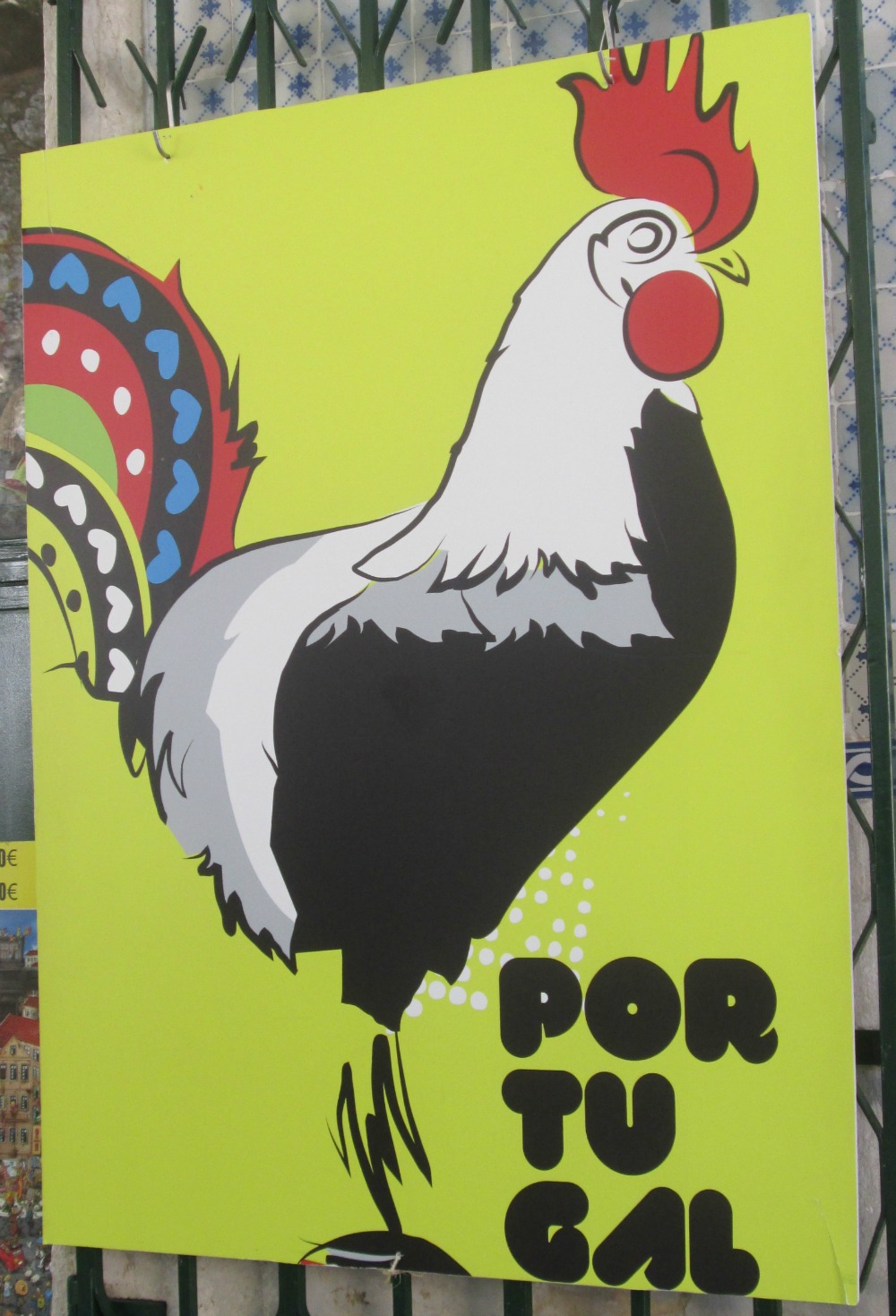 According to legend, a dead rooster crowed, saving an innocent man from the gallows. Hence, the rooster has become a symbol of Portugal.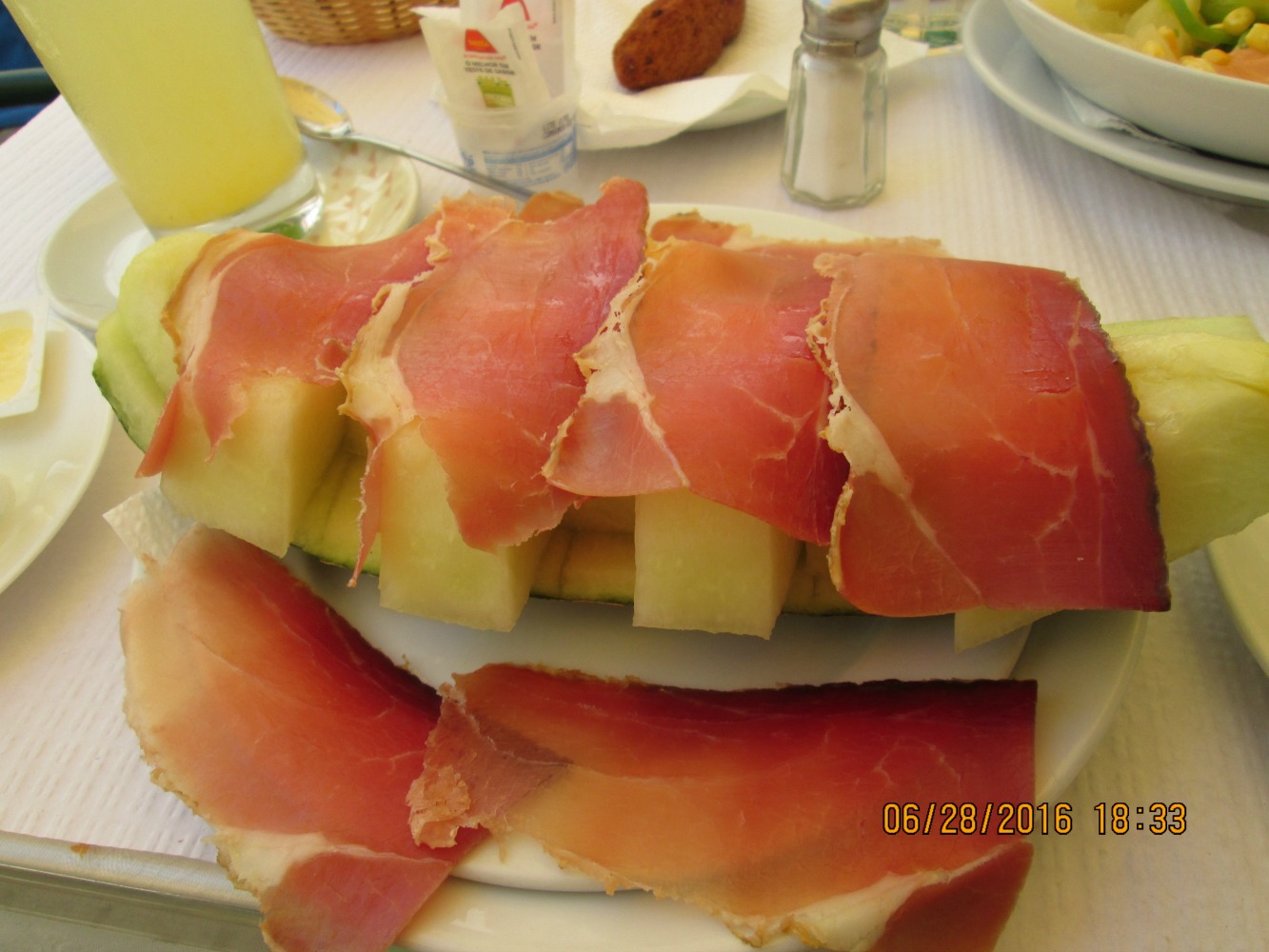 Famous Portuguese Dried Beef. Folks pay super high prices for this dried beef!
A beautiful but not so appealing meal of mostly canned fruit, vegetable and meat with not ripe greenish tomatoes.
I tried to console John that it is to remind us of the canned meals they would eat on these long world voyages but he preferred sharing my dried beef and fresh melon.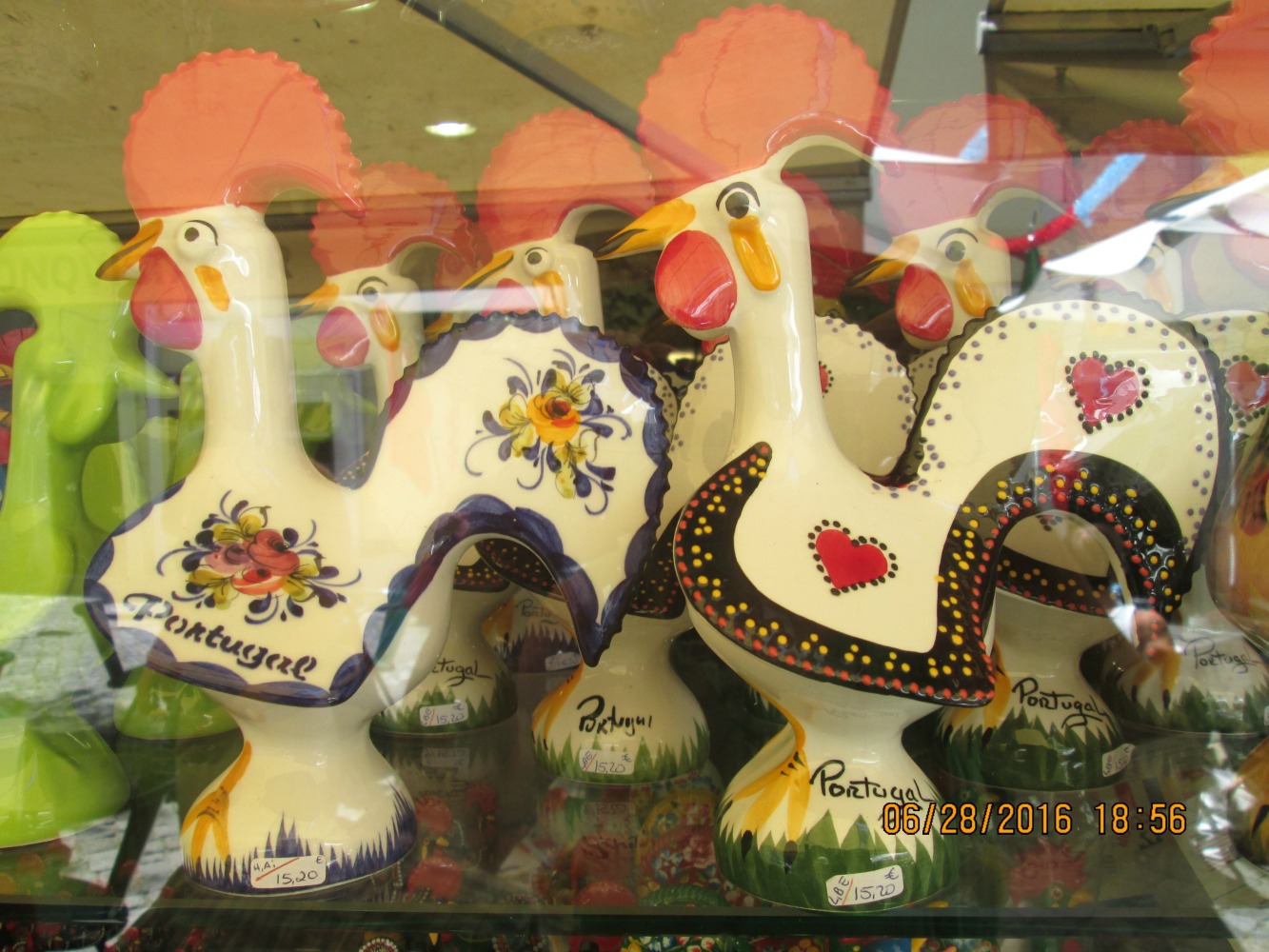 The dead rooster legend lives on in Portugal. They do believe in miracles!
Vidigueira, that "gave up the bones" for this school.
Adventure of Johnerik in Lisbon
Sines, Portugal, birthplace of Vasco da Gama
Lisbon in photos and more of Vasco da Gama