Sines Portugal, birthplace of Vasco Da Gama

Johnerik in Sines - Vasco's childhood view of the mysterious sea!

Vasco (lower left) stands guard over his father's castle and scans the sea.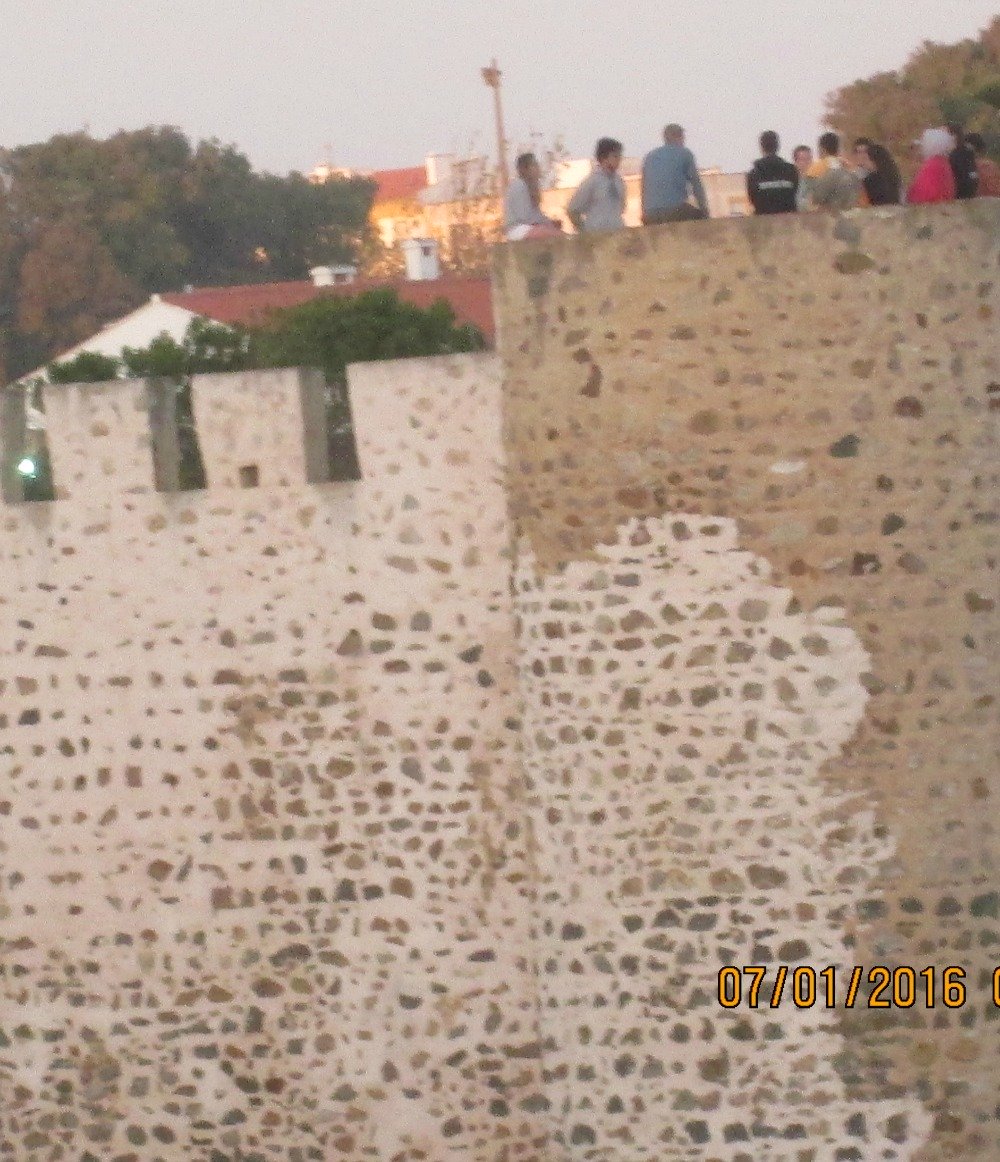 Johnerik with locals, "You guys live in a very famous place!"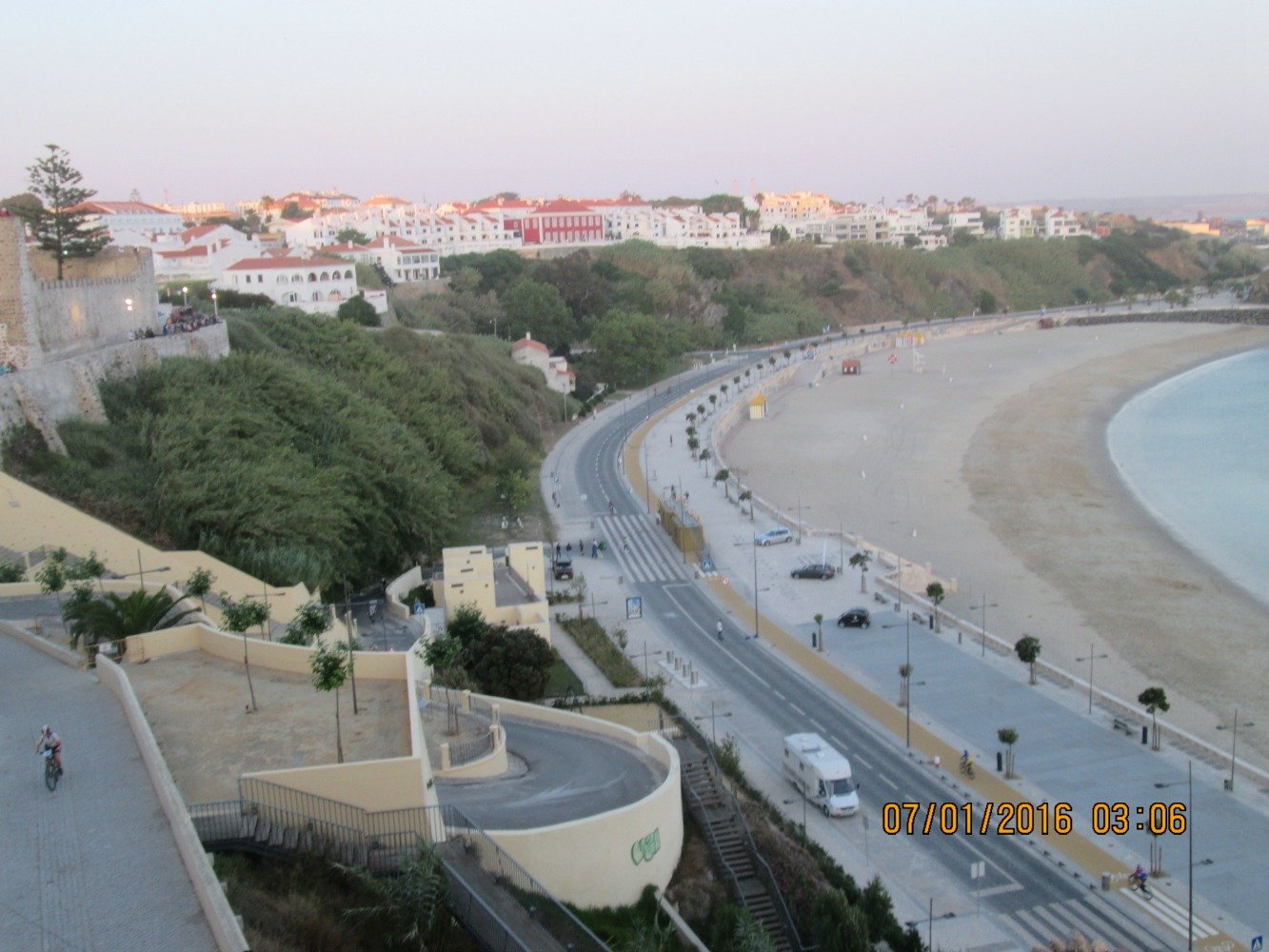 See that curvy new road on the hill? Perfect bike racing stuff.

Ahh, they gather from the far corners of the earth!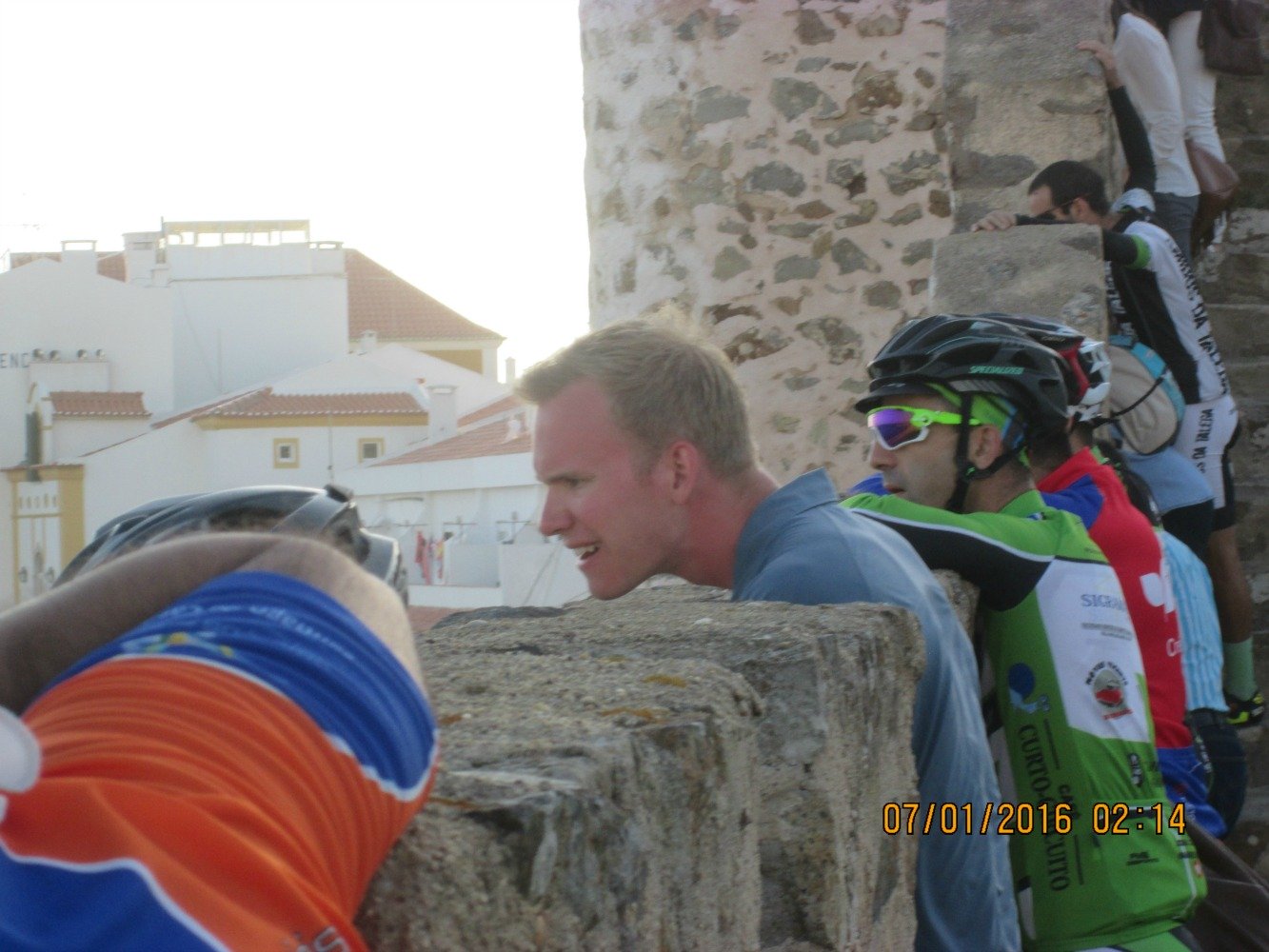 Johnerik squints to get glimpse of first ones up the hill to castle. Others wait their turn in the 24 hour race.

Johnerik, Vasco's castle, Vasco's church

Absorbing Vasco's dream of world conquest.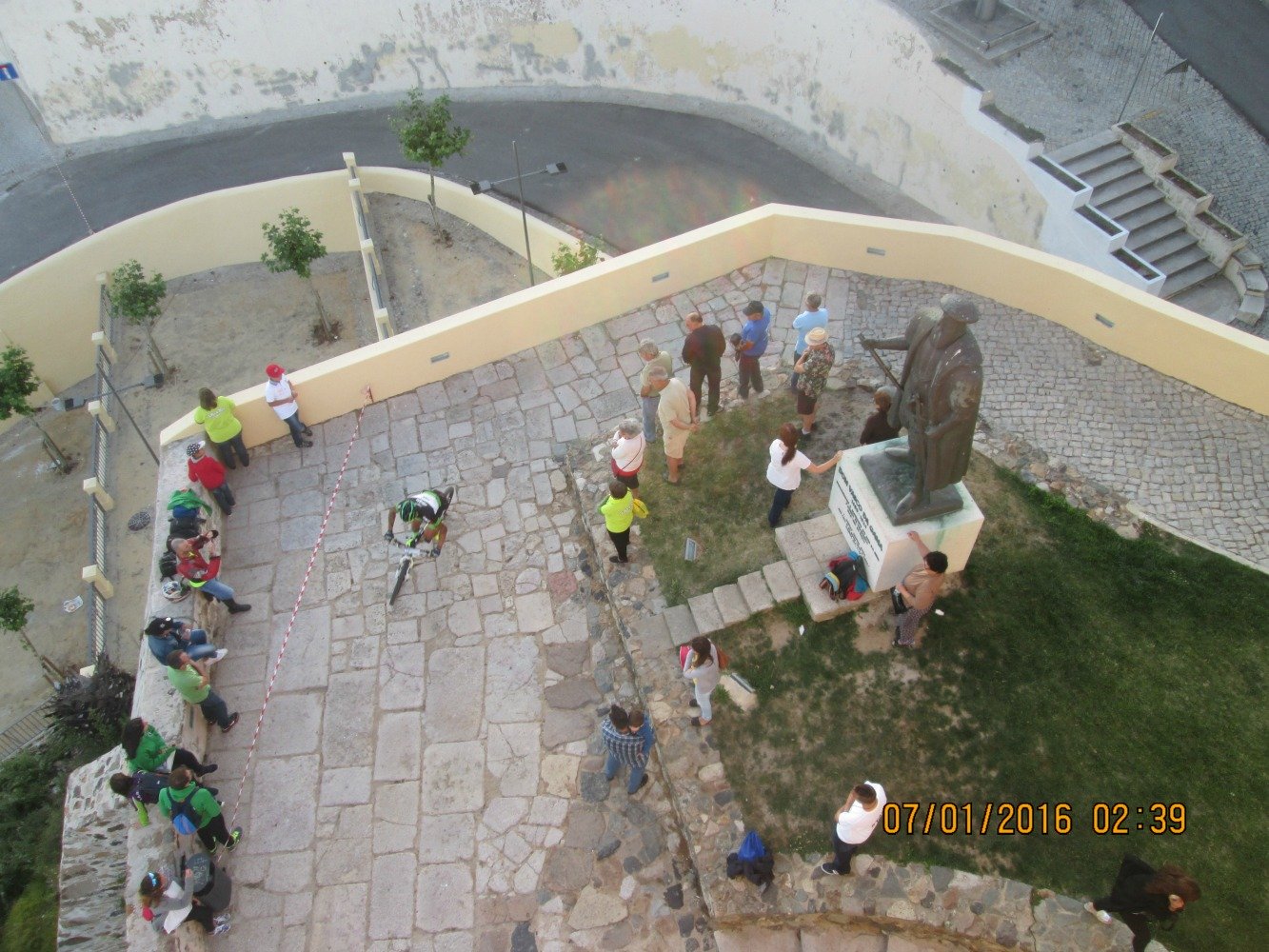 First biker struggles up hill past Vasco's approving gaze.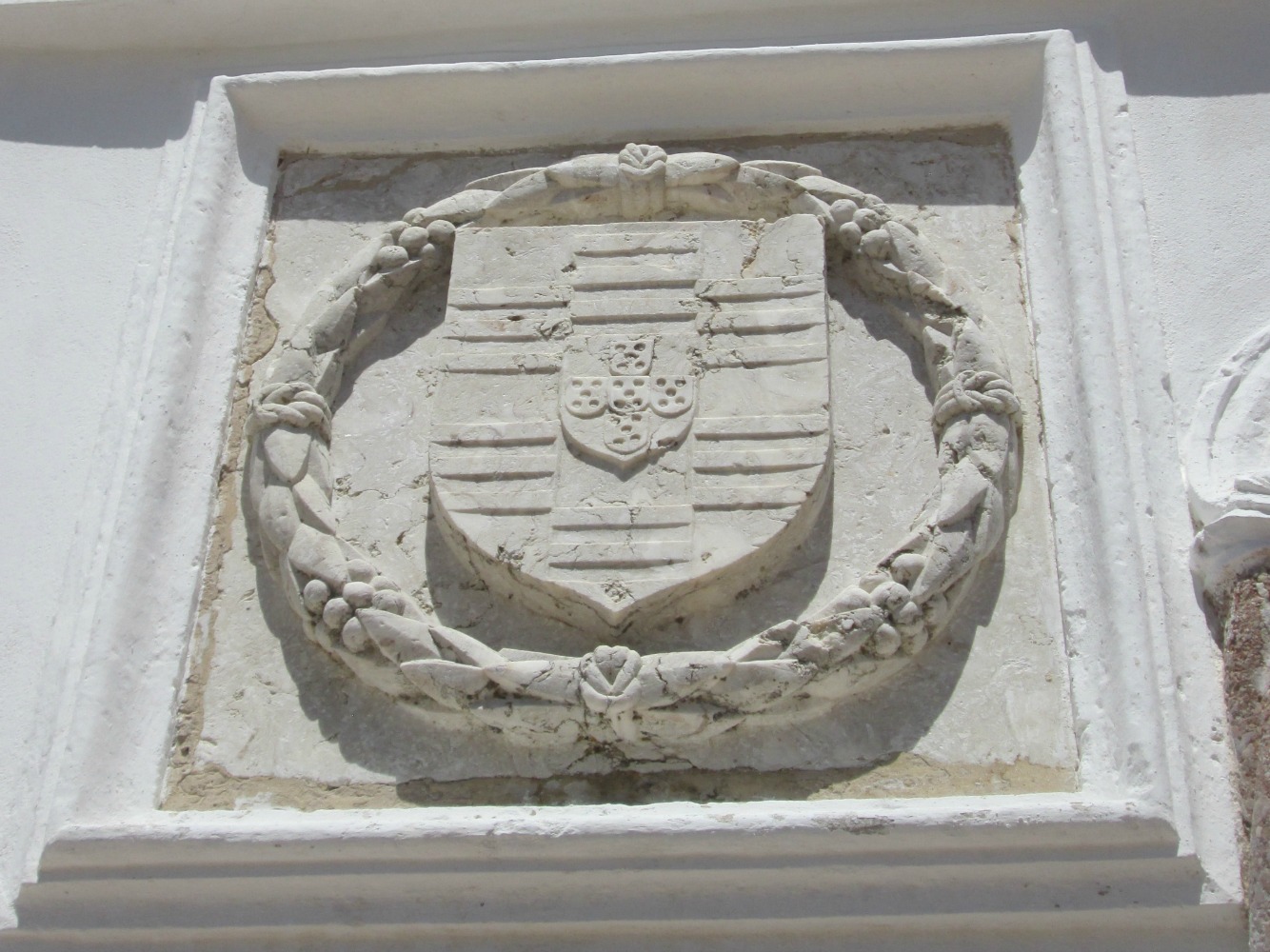 Da Gama Crest "I built this church!"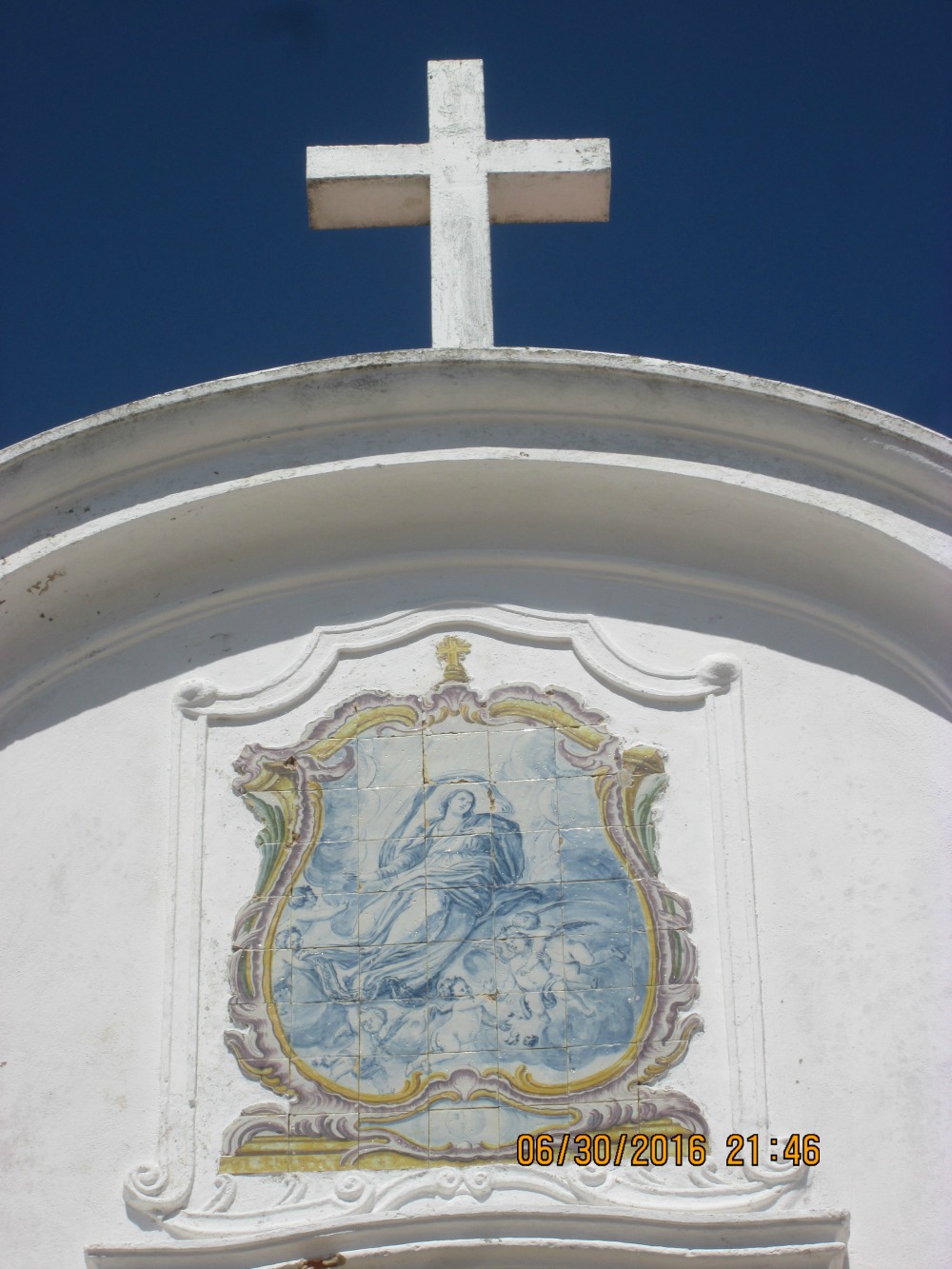 Mary up high in blue and white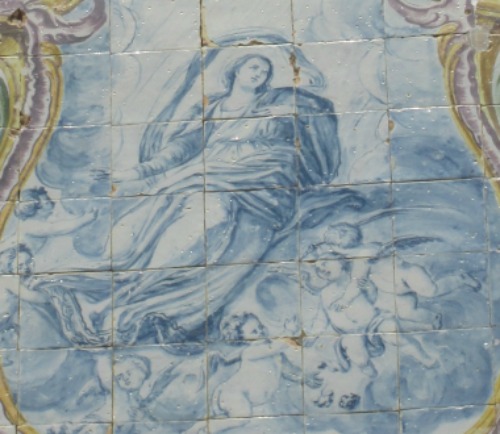 Ascension of Mary? Well, they get a few things mixed up.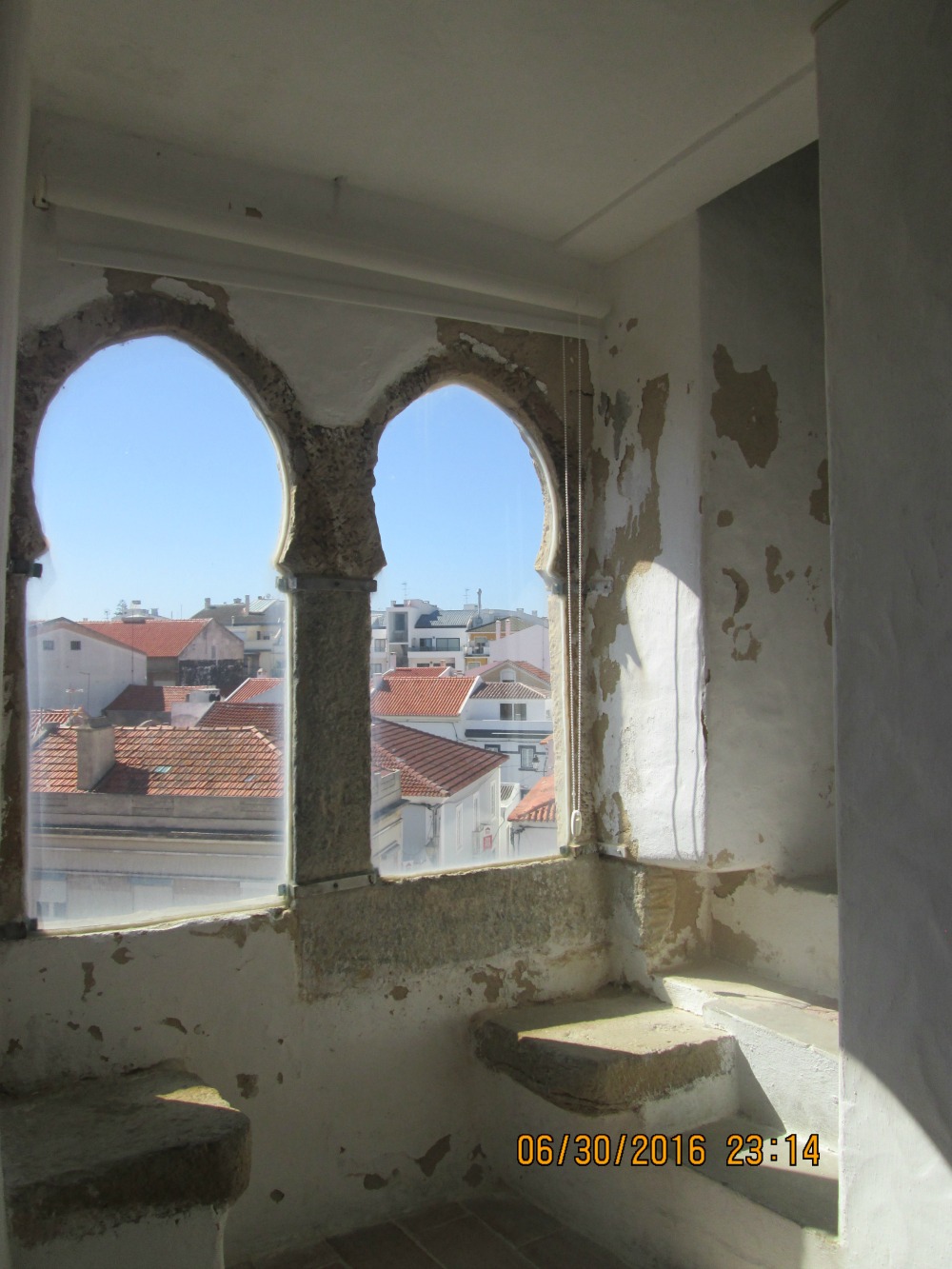 Vasco's view on city. "Someday they'll be proud of me!"

"I'll make everyone in those houses happy I was born here!"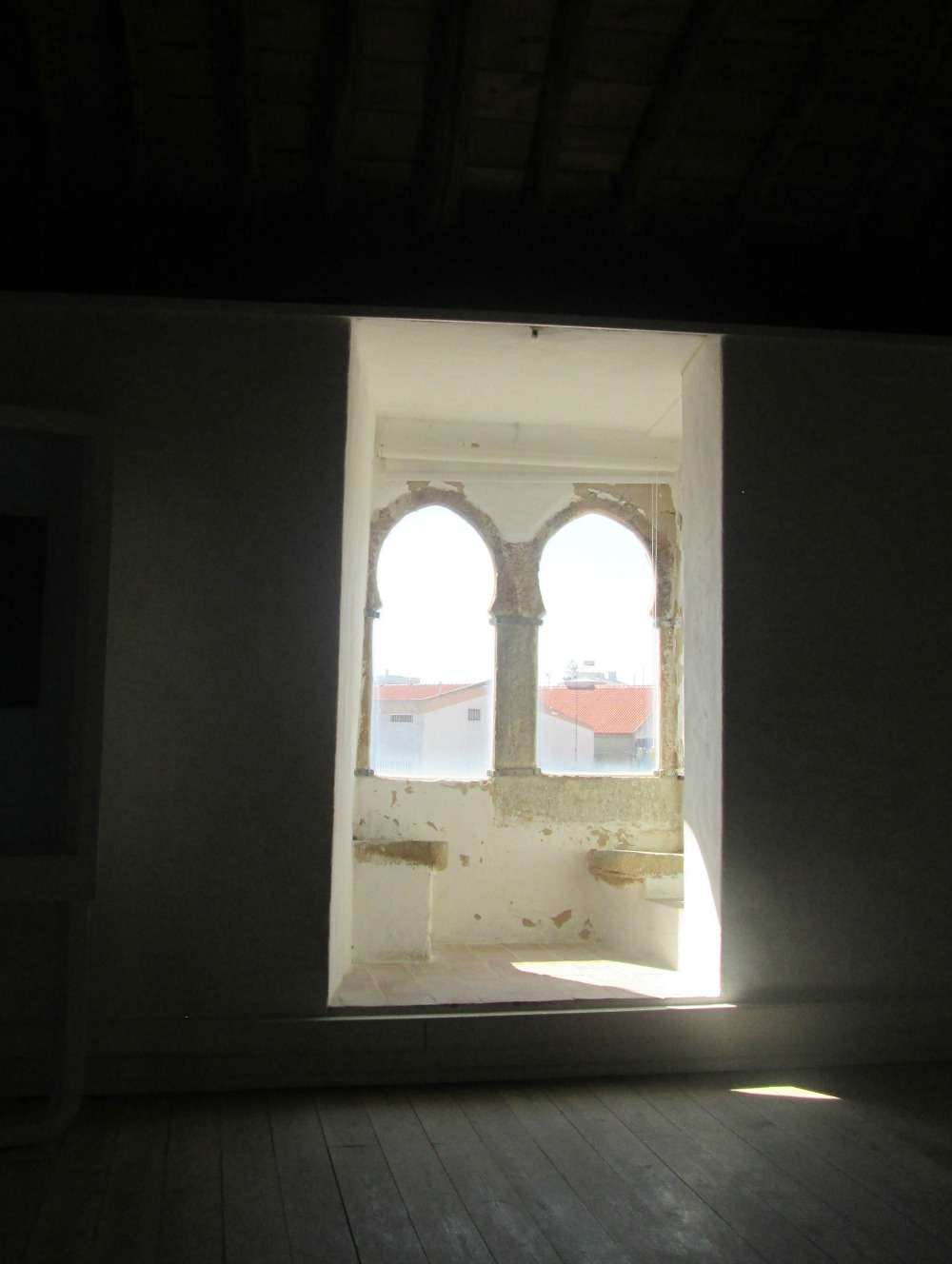 "Let me sit awhile and dream of far away adventures!"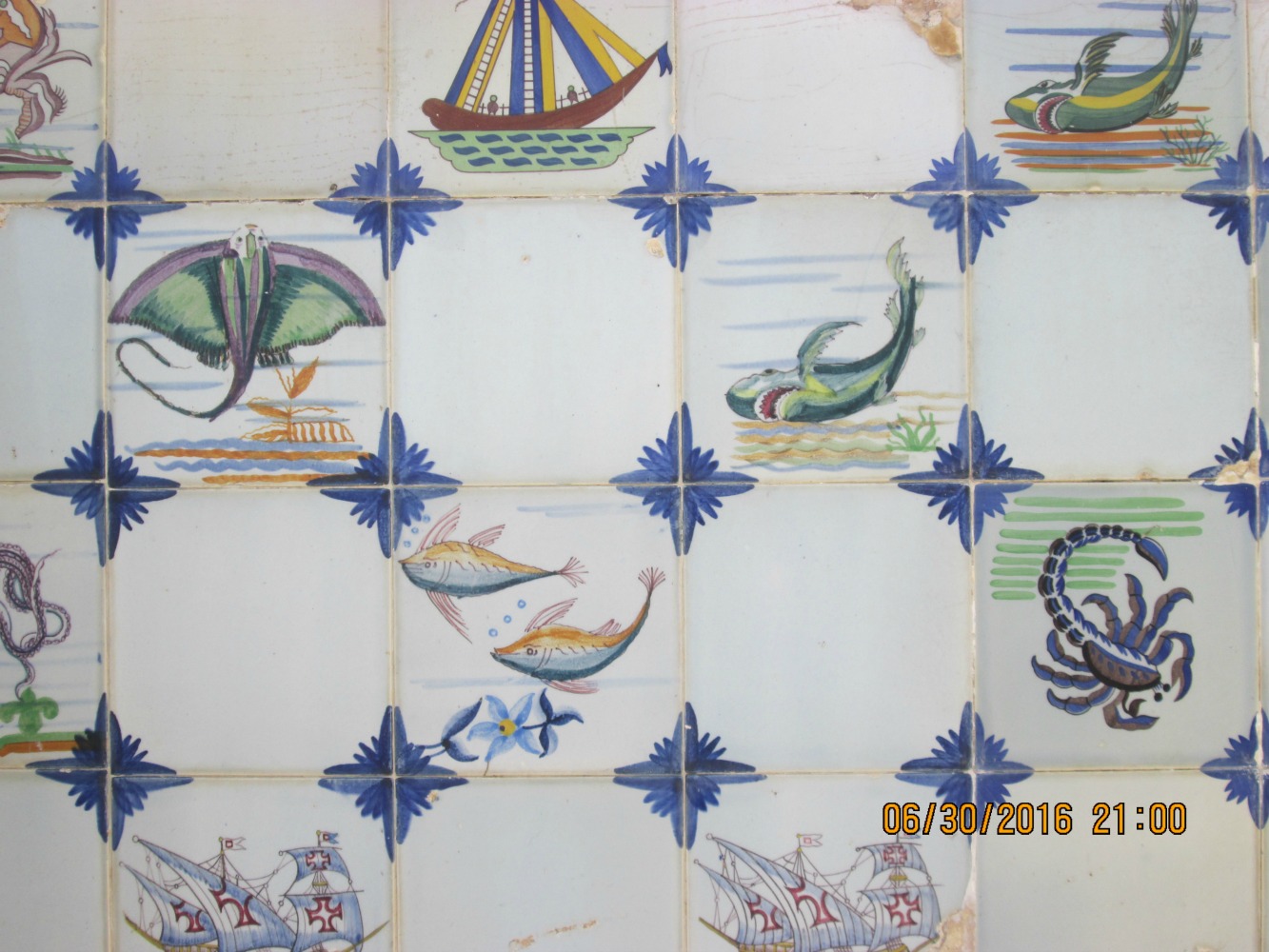 Fishes, whales, Christian ships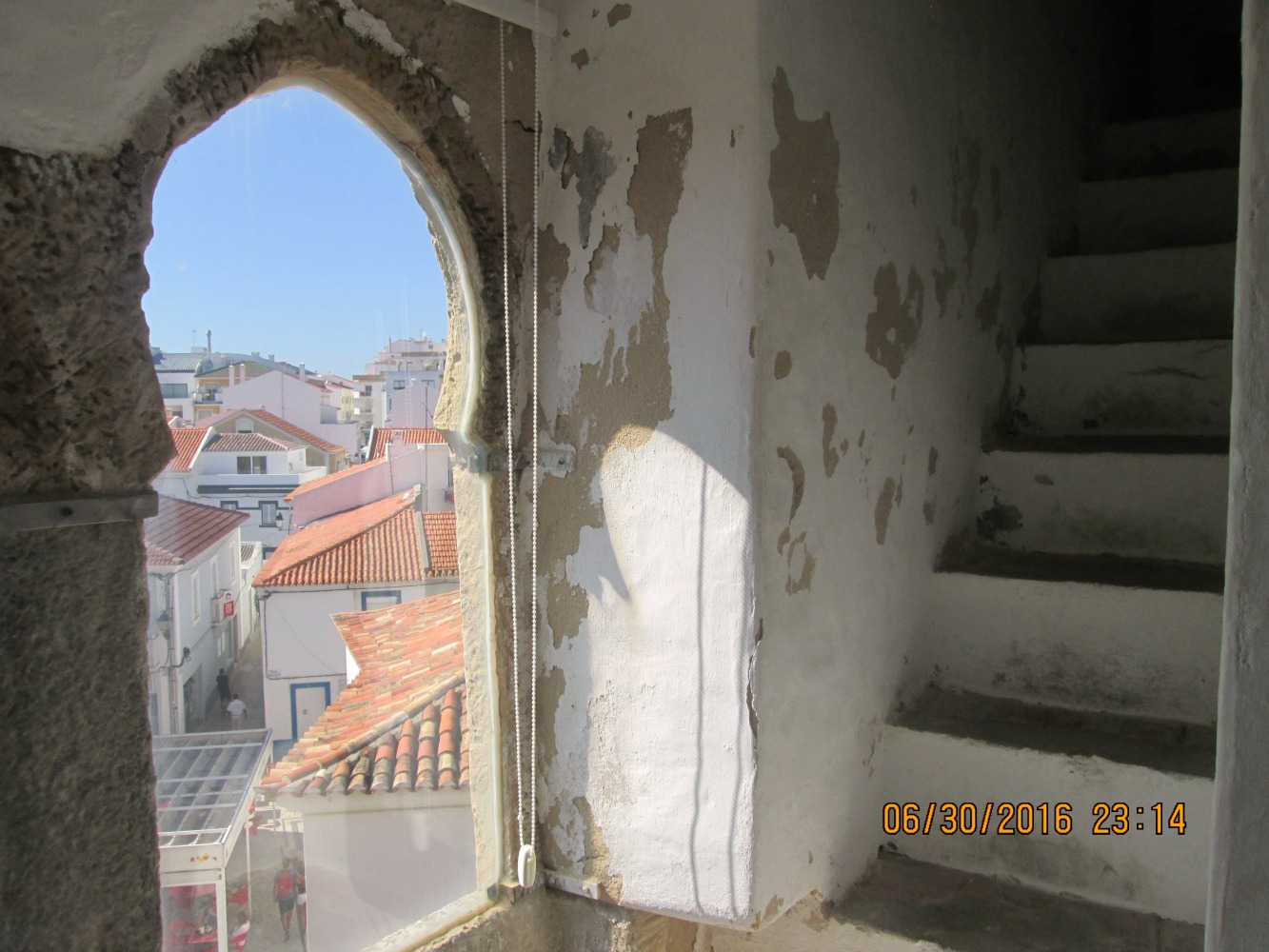 "I've dreamed enough. Time to go up to bed and dream of fishes, whales and Christian ships."

Iron Ring - What did you hold secure?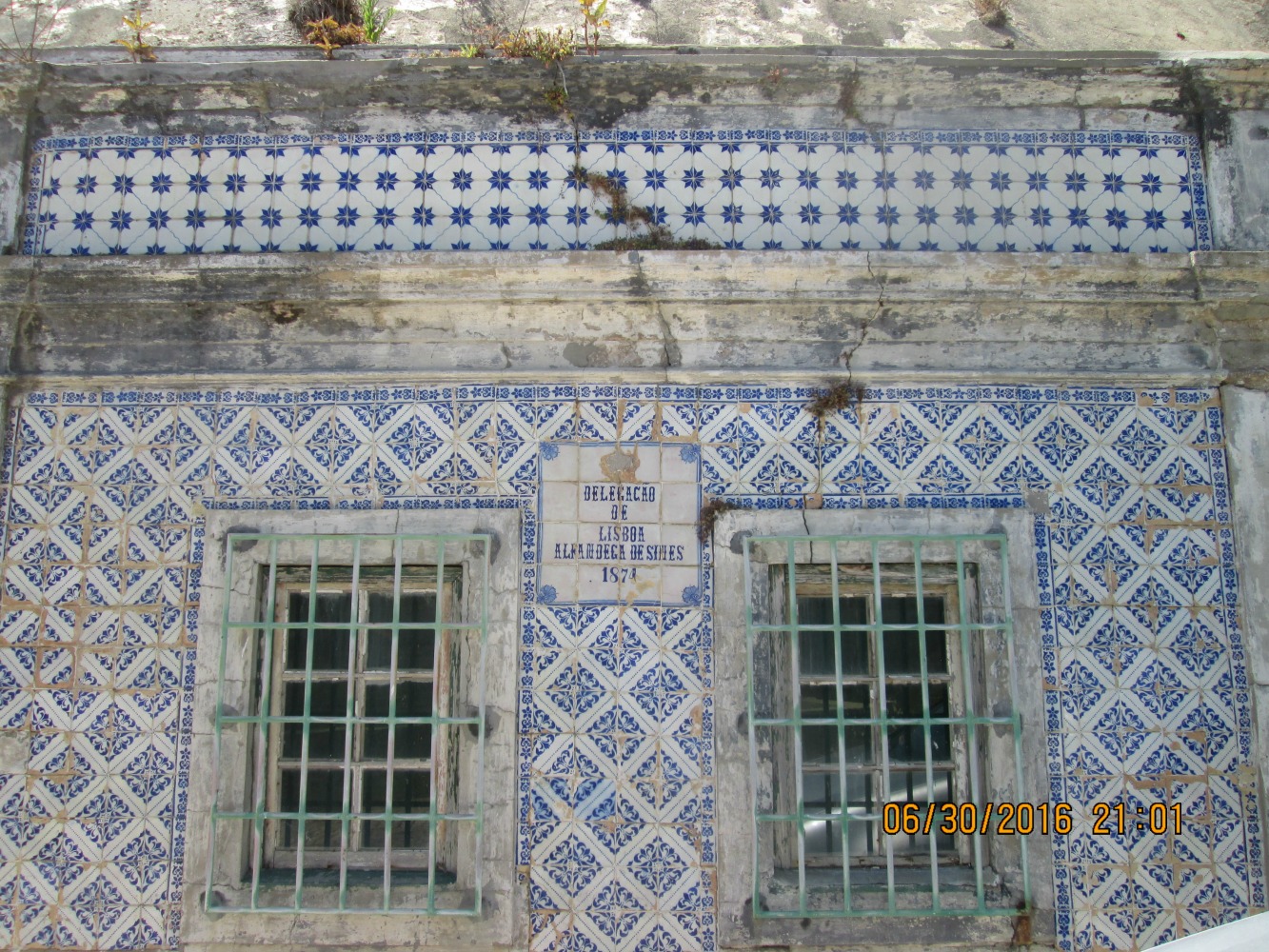 Blue & white tiles. Are we in heaven?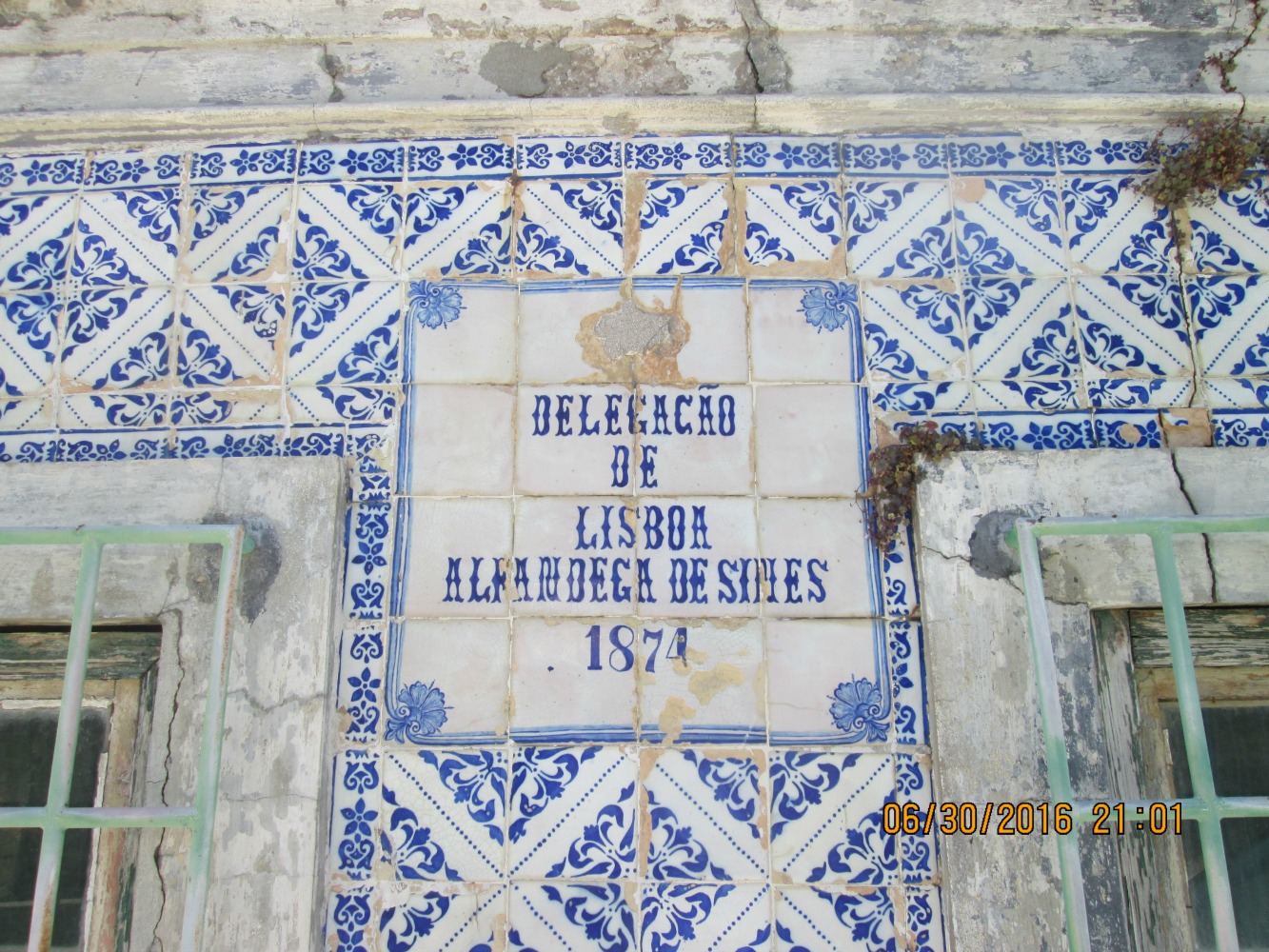 No, just the custom's house 1874

And you, oh, iron ring, what did you hold secure that needed to go through customs?

And you, oh, high iron ring. Why are you here?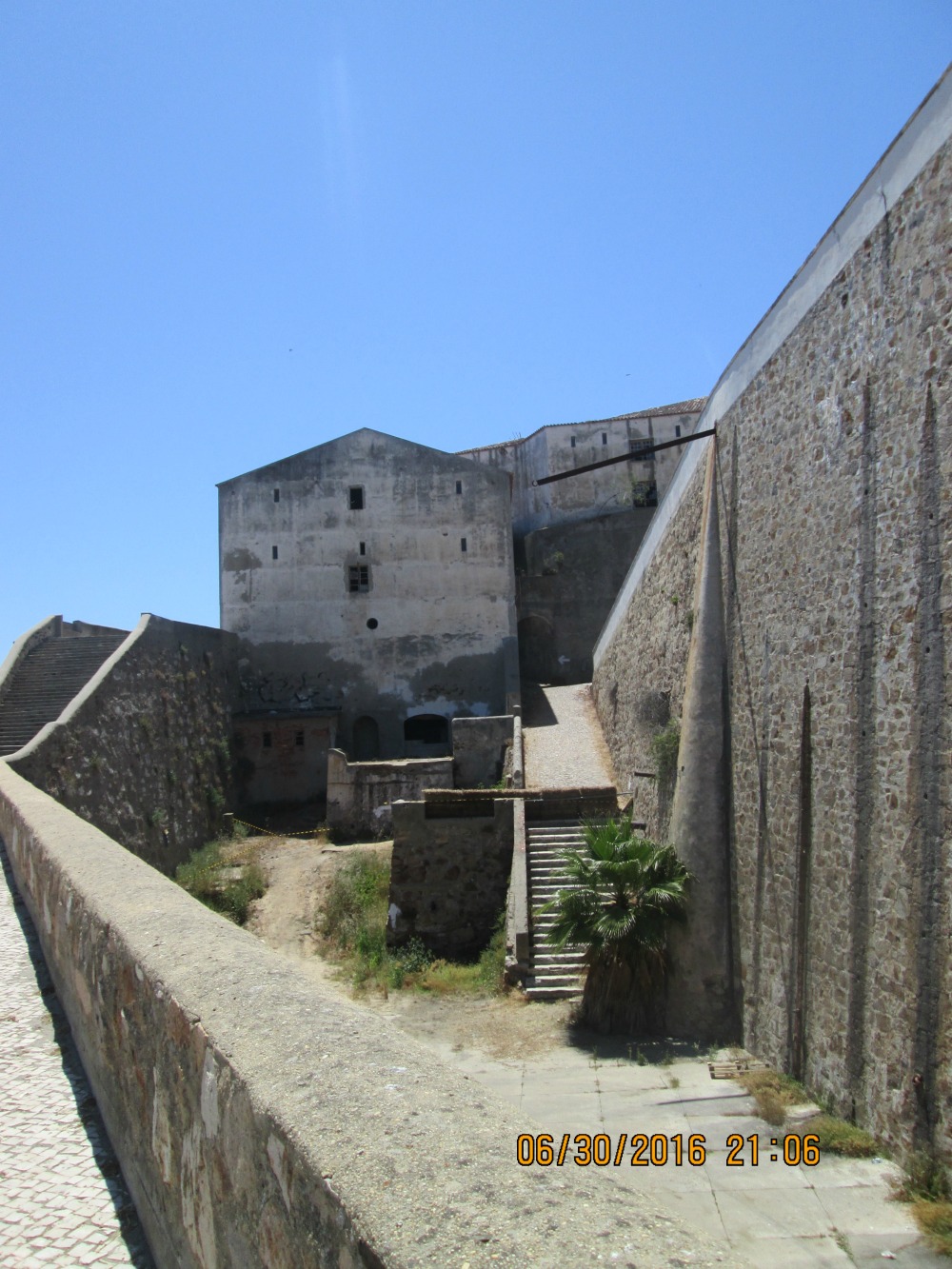 The ancient ruins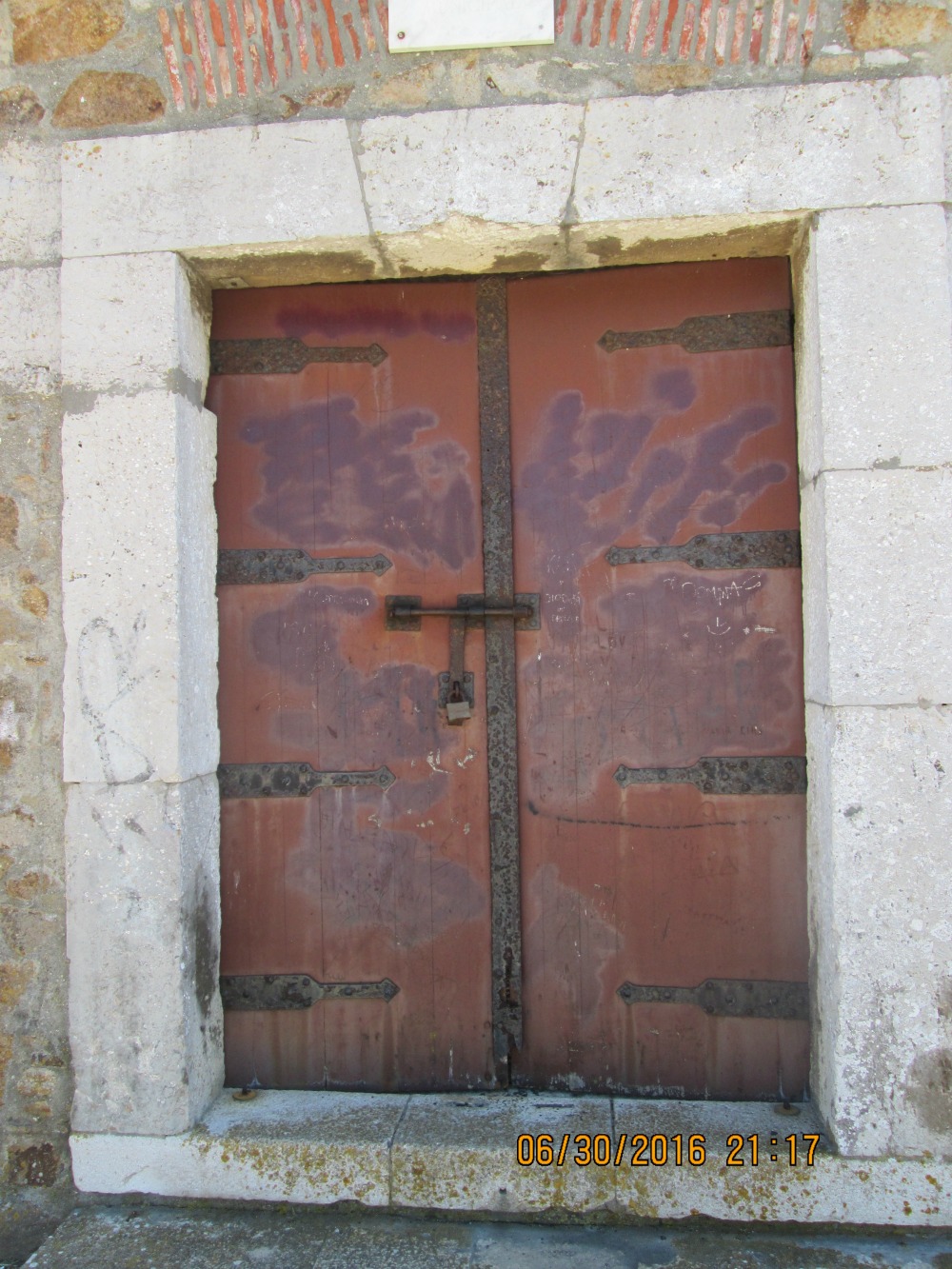 Iron door with hand forged hinges. What do you hide?

Forgotten warehouses

Vasco's church protecting Mary's jewels!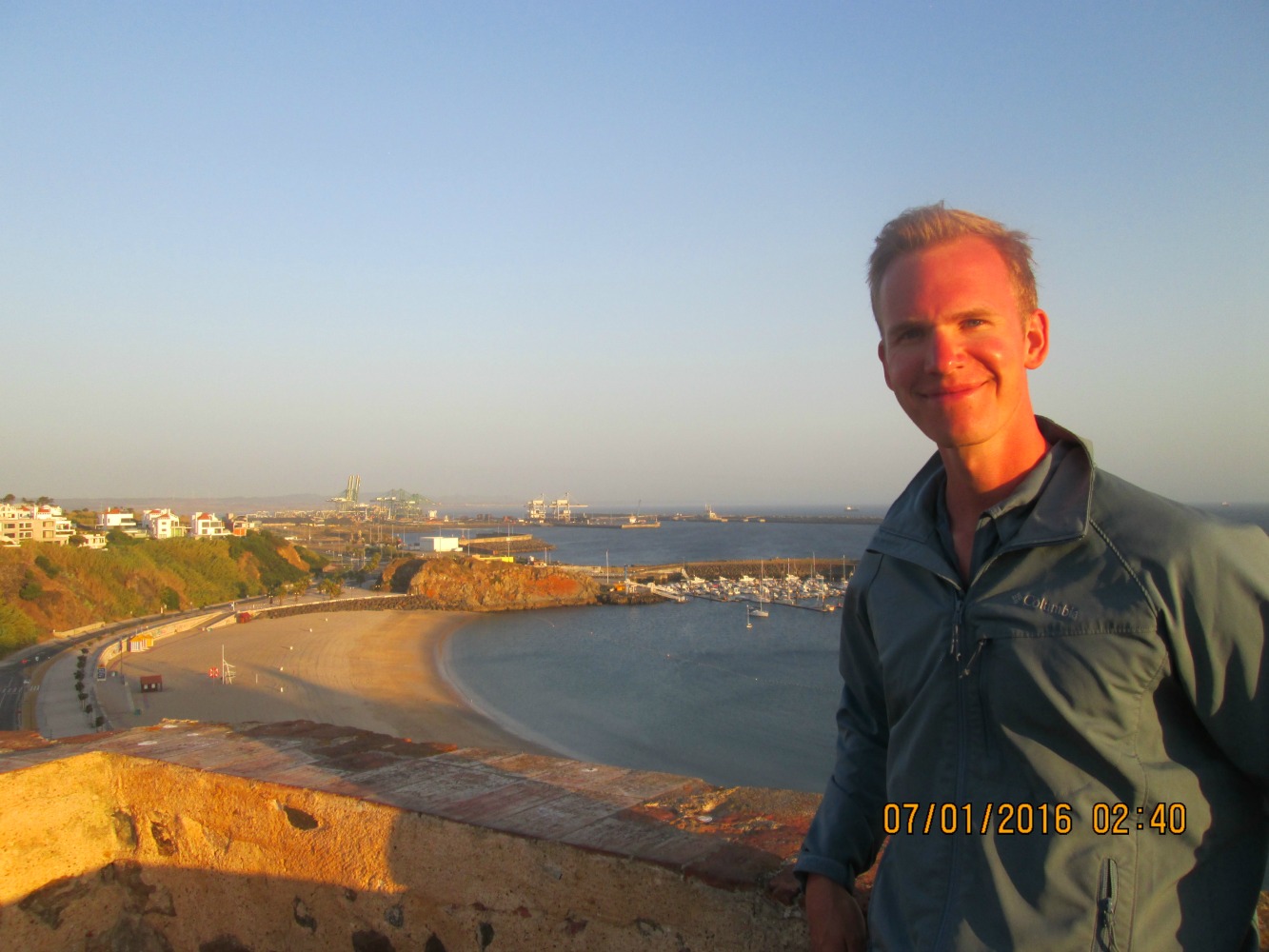 So long, Johnerik, thanks for visiting our fair city!

Vasco da Gama Memorabilia in Lisbon
Lisbon Photos
Vidigueira "gives up Vasco da Gama's bones"!
Vasco da Gama Birthplace Castle .