Chanel Pearl Necklace Oversized!
Chanel pearl necklace -- none can compare to this huge beauty used for advertising at the Tokyo Chanel store in Ginza.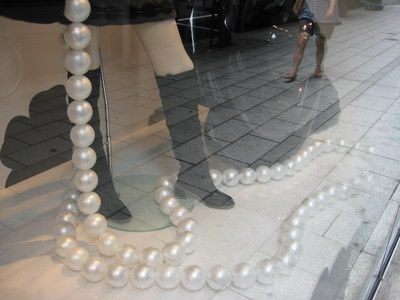 This window is right across the street from Mikimoto Ginza 2, the snazzy new Mikimoto International building in Tokyo.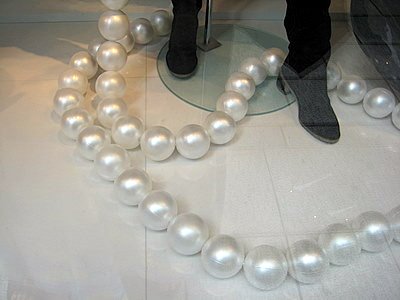 Yes, this is "the" area in Tokyo...the place top brand names want their stores to be located.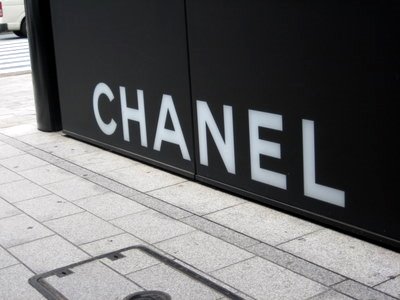 Chanel Tokyo
I couldn't resist taking lots of photos of this fun necklace. It's a great ad piece. It reminds me of something a friend once suggested to me.
He said, since I live on a farm, I should make a big pearl necklace and put it on a cow to advertise KariPearls. Well, we don't have cows, only sheep, so I did put a faux pearl necklace on a sheep for a fun photo.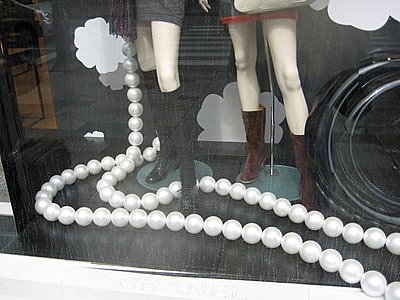 Ginza is an amazing place. I also enjoy visiting Tiffany stores around the world...check out this Tiffany store in Ginza.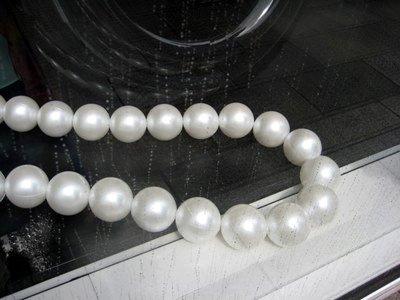 You may enjoy this video of window washers at the main Mikimoto store in Ginza. Too bad it was closed for the day....my only chance to visit this time. See photos of my first visit.
The Ginza area is comparable to Times Square in New York City.
Japanese people seem to be very prepared folks, as you can see in the video several have umbrellas. Either they are used to sudden showers or they all listened to the weather report that morning. My husband and I were not so prepared and waited out the hardest showers outside of a store front.


One sees an occasionally kimono-wearing Japanese woman walking down the street. It is rare these days, but still some cling to this graceful type of garment.
Apparently, Anne Hathaway wears a Chanel pearl necklace in her movie, "The Devil Wears Prada"....I'd have to see it again to really notice it. That's funny, because I usually notice pearl necklaces quite readily.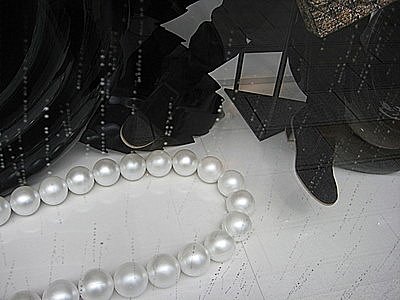 This store front at the Chanel store in Ginza is pretty crafty and eye-catching. It would be great fun to design store fronts. I can hardly resist taking photos of interesting ones and have done so in London as well, during fashion week and some were very elaborate. The workers putting them together seemed to enjoy the attention of me taking photos.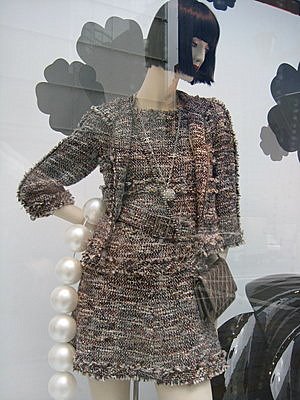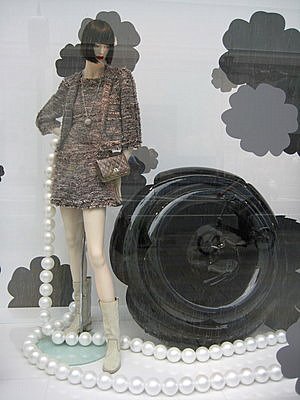 See more ways pearls can be used in art after Chanel pearl necklace.
Free Newsletter
Search here.